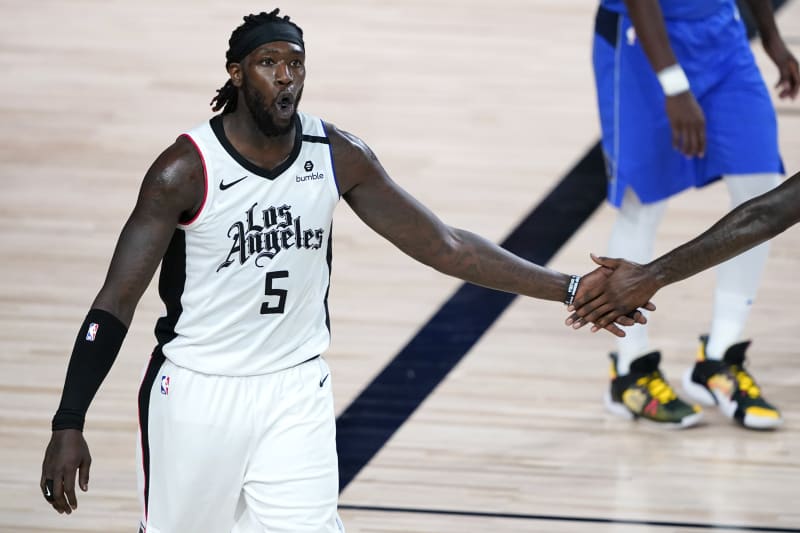 November 23, 2020
The Lakers aren't just winning the NBA off-season. They are dominating it. The defending NBA Champions just got younger, deeper, and more athletic. Adding Montrezl Harrell was a thing of beauty, and those of you who say he's not that versatile or that great of a defender won't be saying that when you see him playing on a front-line with Anthony Davis. Dennis Schroeder is the play-making point guard they desperately needed, and Wesley Matthews is a much cheaper version of Danny Green. Marc Gasol is a solid defensive big man who will help with spacing. Keeping KCP was critical too. I'm happy for Rajon Rondo, but I'm a little disappointed in Dwight Howard and Avery Bradley. Dwight's departure itself isn't disappointing, but him thinking he was coming back prematurely is the most Dwight Howard thing ever. Meanwhile, Bradley leaving the Lakers after bailing on them in the playoffs is absurd. The man should be forced to stay in 3-star Orlando hotel for the next 3-months with no room service and crappy internet to get his championship ring. Nevertheless, I don't know if you've noticed yet but Rob Pelinka is really good at his job. He and Rich Paul are playing chess with the entire league right now, while everyone else is playing Chutes and Ladders.
As for the Clippers, they managed to save a little bit of face by signing Serge Ibaka, but I think it's adorable that people think this was some home run signing. The reality of it is, the off-season has been a train wreck for this franchise. They lost the 6th man of the year to their cross-town rivals. JaMychal Green, a critical rotation piece, left them for the Nuggets. They had to overpay to keep Marcus Morris, who also hates playing with Paul George. They got turned down by Rajon Rondo, Kent Bazemore, and Kris Dunn. They still didn't get the play-making point guard the desperately needed. In the last two days they've been rejected more than Urkel at Senior Prom. Meanwhile, all those people that tried to tell us the Clippers were building a dynasty last year are trying to tell us now that they have closed the gap between themselves and the Lakers. Those must be the same people who told themselves they had COVID last January, just so they could convince themselves of their own immunity.
Elsewhere around NBA free agency Dwight Howard signing with the Sixers just means that he and Joel Embiid are going to be in competition for who can tell the lamest jokes all season. The Celtics biggest move of the off-season was signing Tristan Thompson, which means the Kardashians are going to be attending all their games. I'm pretty sure you haven't heard any leaks out of the Charlotte Hornets organization because Mitch Kupchak is probably still using a typewriter. I also love the fact that Mitch would rather eat $9 million by waiving Nic Batum than give the Celtics anything back in a sign and trade for Gordon Hayward. Once a Laker, always a Laker! Knicks fans spent the last week photo shopping Westbrook, Gallinari, and Gordon Hayward just to end up with Alec Burks, Nerlens Noel, and Elfrid Payton. Has anybody checked on Woj and Shams? Somebody send food and water ASAP.
To the NFL where the Chargers reminded us why they are 2-7 yesterday. They actually had to fight it out against the winless Jets to get a victory. This also happened with Justin Herbert once again looking like a generational talent all game. It's like owning a McLaren, but having driving Miss Daisy operating it. Even in a victory, the Bolts walked away leaving observers wondering about the play calling, the decision making, and just plain and simple giving their fans more anxiety than 2020 itself. To be honest, the week was full of nothing but bad decisions, including Justin Herbert's haircut, which now makes him look like he's a 14-year-old boy.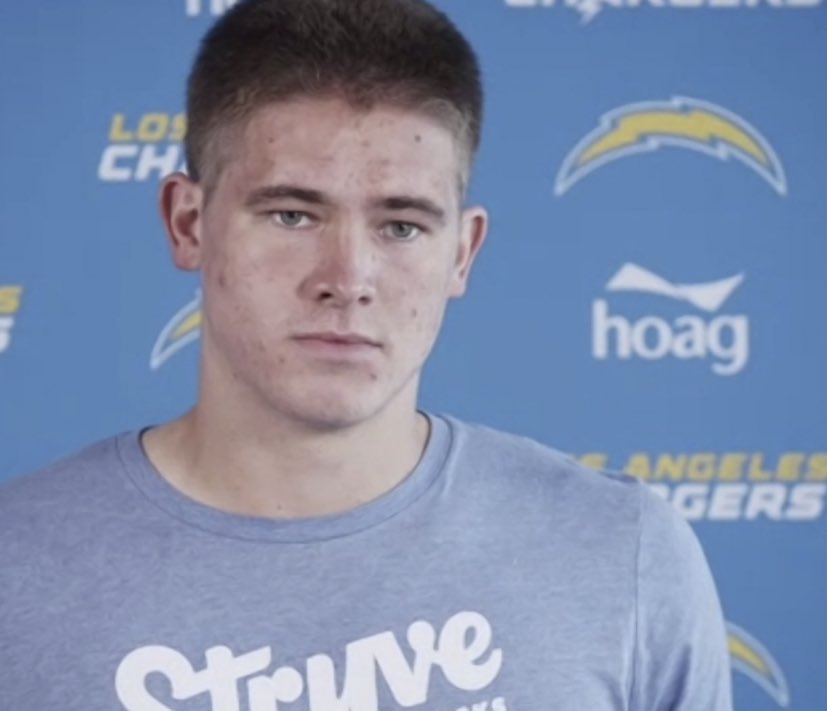 The Rams are getting ready for a big showdown tonight with the Bucs. This is the Rams fifth trip back east this season. I'm beginning to think the league is just punishing Sean McVay for having a smoking hot fiancé. A win tonight would put the Rams in first place in the NFC West, and suddenly put them in the conversation for securing a bye week in the playoffs. This would also be sweet revenge for the Rams against Tom Brady, who stuck it to them in the Super Bowl two years ago. I'm shocked that Antonio Brown hasn't torpedoed the Bucs yet, but it's only week 11, so there's still time for that.
Elsewhere around Week 11, seeing Carson Wentz vs Baker Mayfield was like watching two drunk guys fight each other in the Browns win over the sorry Eagles. Speaking of the NFC East, the Cowboys got their 3rd win when they took down the Vikings, and are probably ready to throw themselves a parade since they are a 1/2 game out of 1st place. Taysom Hill handed all his doubters a big fat L, as the Saints beat the Falcons and moved into 1st in the NFC. Congratulations to the Jaguars, who lost their 100th game under their current owner, Shad Khan. It's those kinds of losers that really make Monday Morning Coffee what it is! The Bengals lost to Washington, and lost Joe Burrow for the season. It's like they bought a new IPhone in the offseason, but didn't even buy a case for it. The Dolphins lost and Tua's starting job lasted about as long as the rap career of Vanilla Ice. Death, taxes, and the Packers always blowing leads against the Colts. That Patriots lost to the Texans, and Cam Newton needs to start picking more appropriate outfits for losses during the postgame pressers. The Lions lost to the Panthers, and Detroit scored as many points as you did in that game. The Titans beat the Ravens in OT, and Baltimore would have an easier time tackling a freight train than bring down Derrick Henry and AJ Brown.
The USC Football program is amazing. I've never seen a team that keeps winning and just looks progressively in decline each week like we are seeing. The only thing that could have made USC's offense worse this weekend were if the FS1 announcers were calling that game. Utah had 9 new players on defense, and they just wrecked Kedon Slovis for most of the game. The scary part is that this was the best game USC has played. However, Slovis looks like he has regressed. He's holding the ball way too long, and missing wide open targets. His offensive line isn't helping either. What is helping Clay Helton though is the fact that every team he's played has been playing their season opener. He is sure to survive another season, and keep this program cemented in mediocrity for the time being.
As for UCLA, you have to admire the fight they put up against Oregon. They nearly won with their backup QB, and with a bunch of guys out of the lineup because of COVID. With that being said though, it makes you wonder just how good Oregon really is, and also if Chip Kelly is playing the right quarterback. Chase Griffin had very little preparation time, and he looked pretty darn good. I wouldn't trust Chip Kelly to pick the right ingredients for scrambled eggs right now, let alone start the right quarterback. We'll see if there's any real momentum to be built here, or if it was just a one week aberration.
To baseball where I will start by congratulating Andrew Friedman for winning the MLB Executive of the Year. Anybody that can assemble the team he did, win a World Series, and endure relentless jokes and criticism from me for 5 years is well deserving of the award. He is by far the best executive in baseball today. With that being said, I don't really understand the rumors we are hearing about the Dodgers trading for Rockies 3rd Baseman Nolan Arenado. If the Dodgers are going to spend money, they should be spending it on starting pitching or bullpen. Trading for Arenado is like buying a Ferrari when you just need a reliable, but still nice four- door Mercedez. Re-signing Justin Turner, giving Gavin Lux a chance to play, and spending money on starting pitching or bullpen would be much more practical for LA. With that being said, the Dodgers have the resources to do whatever they want. I just hope they continue to exercise that power wisely.
Finally, the Bachelorette is back on ABC tomorrow night. I'm sure the Harvard PR department is crawling into a hole right now after discovering that Bennett can't do math. He must have been a legacy admission. Chasen referring to himself as "wolverine" is the stupidest thing I've ever heard. That and the name "Chasen". Chasen also needs to find a dictionary to find a substitute word for "smoke show". Try playing a drinking game for every time he uses that word. You would be dead pretty fast. I like how Ed wussed out of the wrestling match using the lame excuse of a chronic shoulder injury & said he couldn't even throw a football, yet he can lift heavy weights. Can't fool me bro! Overall, nice to see Tayshia being open minded and giving these dudes a chance, unlike somebody else we saw earlier this season.