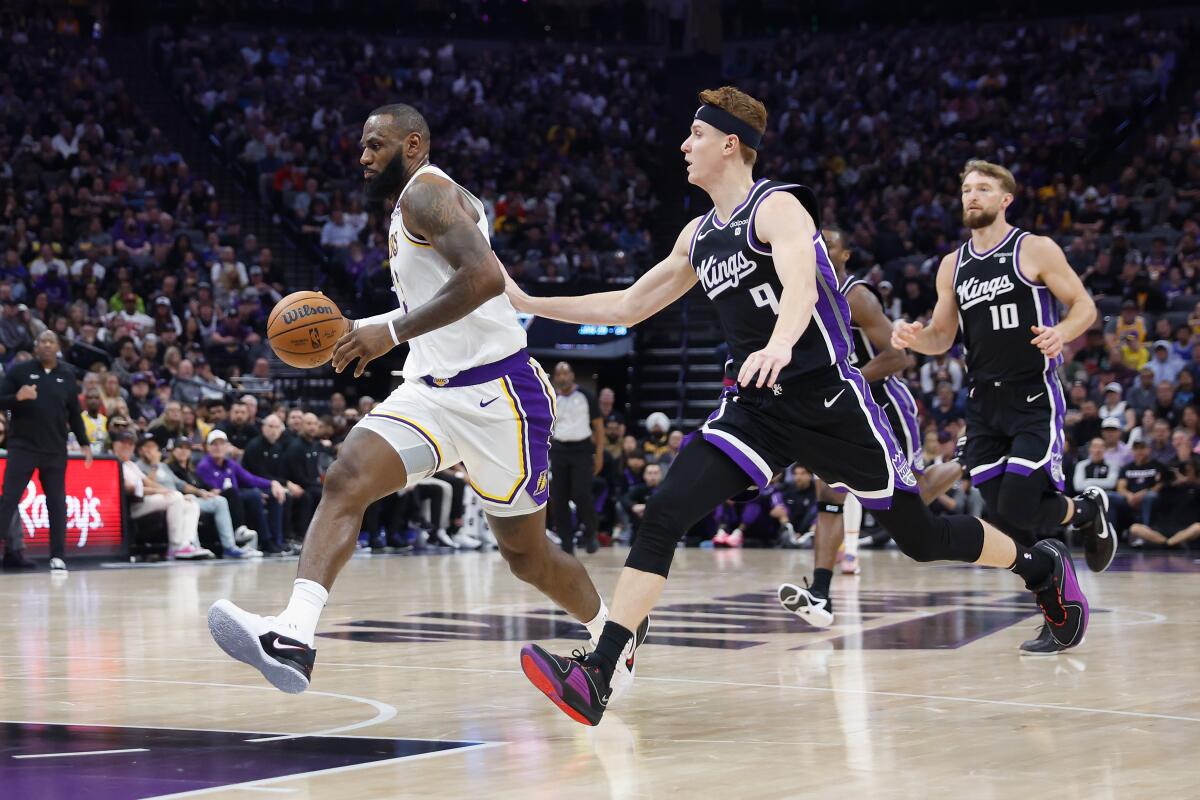 October 30, 2023
The Lakers are 1-2 to start the season, but I'm not freaking out like many people are. The Nuggets are the defending champions. The Suns may have played without Booker and Beal, but who knows what they are even with them, and the Kings are a very good team. However, the Darvin Ham needs to clean up this rotation quickly. Glad that he is admitting that though. Rui Hachimura, Christian Wood, and Max Christie need more minutes. Gabe Vincent, Cam Reddish, and Jaxton Hayes need to be chained to the bench for the time being. Austin Reaves also needs the ball in his hand more, and AD has to stop going for offensive rebounds he has no chance of getting, compromising the transition defense. If they can clean those things up, and stop bricking open 3's, we can stop talking about how many minutes Lebron is playing or not playing, and the guy can actually get some rest.
The Clippers on the other hand have not had a difficult schedule to start the season, and they've mostly taken care of business, winning 2 of 3. They did have a hiccup on Friday against the Jazz, which can happen in the Western Conference. There's really no truly "easy nights", even against the likes of the Blazers, Jazz, and Spurs, but none of those 3 I would expect to be in the playoffs. The rumors around James Harden continue to persist though. Both the Clippers and the Sixers seem to have drawn a line in the sand, but for the Sixers, it's getting way more uncomfortable than I imagined, and Harden may get his way with a trade. Whether or not that trade is to the Clippers remains to be seen.
That was definitely a rough day for the Rams yesterday, who fell to 3-5 after getting blown out by the Cowboys. The worst of it though is Matt Stafford suffering a thumb injury. If he's out for any extended period of time, you can kiss this season goodbye. However, if that is the case, the Rams should seriously considering tanking to get a higher draft pick. They might not be in the Caleb Williams or Drake Maye sweepstakes right now, but they could be very soon, even if Stafford is out for the next say, 4 games. The Rams defense really got obliterated yesterday though. Dak Prescott looked more like Dan Marino with all those darts he was throwing to CeDee Lamb.
As for the Chargers, the heat is off of Brandon Staley for a day after beating the Bears on Sunday Night. This game also goes to show you that even with a busted middle finger and bad coaching, Justin Herbert is still really good and able to throw TD passes. Austin Ekeler looks like he's healthy again too, which was much needed. Unfortunately, the Chargers can't play the Bears every week, although I'm sure they will petition the league to do so. They'll get the Jets next week who are feeling really good about themselves, followed by the Lions at home.
To College Football, where USC escaped against Cal over the weekend. They dropped 50 points on them and you would think they would have blown them out but nope! The defense is still horrific. You have to love at this point on National broadcasts, that there is speculation that Defensive Coordinator Alex Grinch has compromising photos of Lincoln Riley, since that has to be the only way he still has his job. If you weren't happy with the Trojans performance yesterday, you're really not gonna like what happens against Washington, Oregon and maybe even UCLA. How is USC only a 3.5 underdog against Washington? Vegas must be giving away money for free.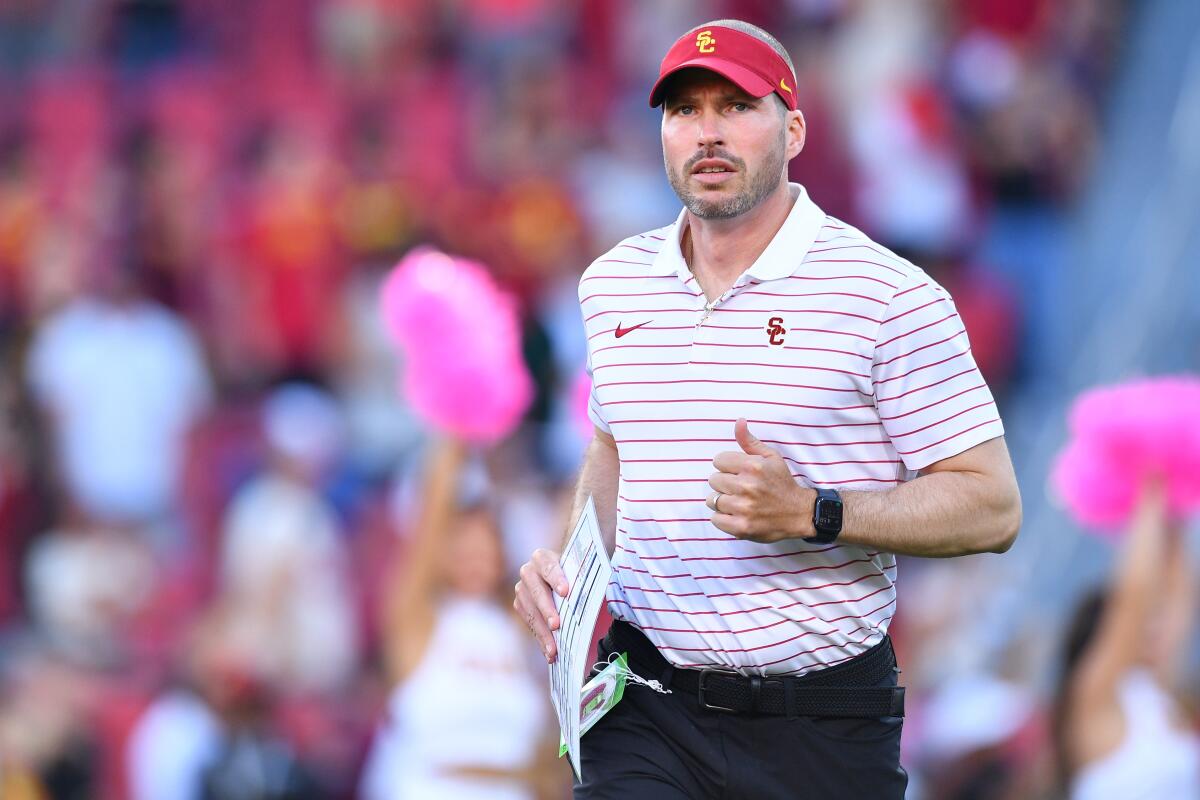 Meanwhile, the Bruins put on an impressive display against Colorado over the weekend at the Rose Bowl. It's the UCLA defense that is most impressive, which has featured a relentless pass rush. Ethan Garbers looked solid, but at some point, I have a feeling that Kelly will go back to Dante Moore, but he's waiting for the right time to make the switch. With their remaining schedule, UCLA could easily win 10 games, but it might not be enough to get into the Pac-12 championship game with Oregon and Washington still likely to finish as the Top 2 seeds in the conference. Nevertheless, a 10-win season for this group would be impressive.
In baseball, the World Series is going to wrap up this week, and the Dodgers can only look at Corey Seager like an ex-girlfriend, and "the one who got away". Seager was viewed as a guy the Dodgers liked, but somewhat injury prone and not worth over $300 million. Of course now, nobody is saying that with his production in the World Series. In case we all forgot, Seager actually won a World Series MVP for the Dodgers in 2020, so he gave you all the proof you needed that he was a player worthy of that contract. One way or another, between Seager and Trea Turner, the Dodgers let too much talent walk out the door without replacing it. Hopefully this off-season they will correct that.
Then there's the Angels, who are trying to find their next manager. The names that are coming up? Torii Hunter, Darin Erstad, and Tim Salmon. What a joke! Since Arte Moreno knows he can't get any real managers to come run his team, and since he's cheap, he figures let's go hire a popular former Angel with no experience, who the fans will get excited about. Unfortunately Mr Moreno, your fans are not as naive as you are. They all know the game you are running, and you're only making yourself look worse and worse with every decision you make. This will be no different.