March 30, 2020
I don't know if we're going to get any sports back this year with the global pandemic we are facing. However, if there is one sport we're going to get back in some capacity, it's the NBA. I have more confidence in Adam Silver, as a leader of that league, than any other commissioner of the four major sports. Silver is smart, creative, and determined to find a way to build a bubble around the 450 NBA players if it's possible to re-start play. Considering the NBA has fewer players than all the other leagues, that might make it more feasible. On the other hand, commissioners like the MLB's Rob Manfred, aren't even qualified to deliver me a pizza, and have no idea how to creatively get things re-started. Baseball is delusional enough to think they can still get 162 games in. There might not be fans in the stands, and they might not be playing in NBA arenas, but if it's possible, Adam Silver will get it done.
Nothing seems to be going the Rams way this offseason. Their defense is losing players faster than Jameis Winston is losing points on his Uber Rating. They were forced to release Todd Gurley, and now their logo is embarrassing. The Rams had a couple of weeks to leak their logo, get negative feedback about it, and did nothing to change it. Now their new logo has been called everything from Donald Trump's hair, something that looks like a penis, and even worse…..the Chargers logo. For now, everything about this team on and off the field feels like a disaster that won't end anytime soon.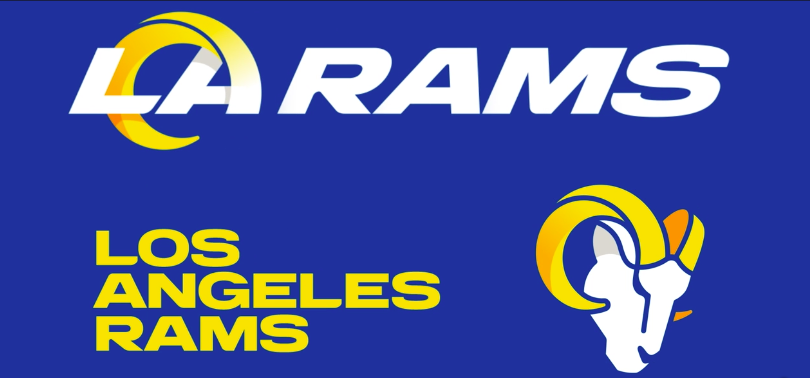 Meanwhile, I'm not sure what the Chargers are waiting for, they need to hurry up and sign Cam Newton. He's not going to cost them very much, and he has huge upside. It wasn't that long ago that Newton was a league MVP. He might not be that prolific of a passer, but he has much bigger upside than Tyrod Taylor as their starting QB. I admit that it's entirely conceivable that Cam Newton could end up studying his post game outfits more than the playbook, but the risk is low if that happens. Especially if the Bolts have Taylor behind him, and they draft a QB this year.
I was really glad to see the Summer Olympics postponed until 2021. I love the Olympics, and although I believe the IOC won't be teaching a class on business ethics anytime soon, they made the right decision. Imagine being an athlete that trained for 4 years for this once in a lifetime opportunity to represent your country and compete in the Olympics. It would be wrong to take that moment away from those athletes, so I'm very glad they will get the opportunity again. More importantly, congratulations to all these athletes who are now free to go to In-N-Out and slam a double-double animal style with fries since they don't have to compete for another year.
If the MLB cancels the season, Mookie Betts will never play for the Dodgers. If you think that Andrew Friedman is going to pay $300 million for Mookie then you probably also think that the coronavirus came from Corona beer. Although I gave Friedman credit for trading for Betts, I also made note of the fact it's risky to trade for a player that has only one year left on his contract, as opposed to trading for a player like Nolen Arrenado, who has lots of term left on his contract. If the Dodgers get on the field and win the World Series this won't matter, but until that happens, it might be a risk that went really badly.
Tell me you've seen Tiger King? Spoiler alert for those of you who have yet to see it, so read no further if you plan on watching it later. Every episode is crazier than the last. Why did John do every interview without a shirt on? Then again, John freaking out about having to wear pants perfectly explains this quarantine. It's hard for me to imagine that Carole didn't kill her husband, especially when she wrote "disappeared" on his Power of Attorney. While it's easy to say that Joe was framed for the murder-for-hire plot, in my mind all these people should be in jail. If nothing else, Joe, Jeff, Carole, and Doc Antle should be in jail for being lunatics. We simply should not have people walking around who are that crazy.
Finally, The Walking Dead went down on AMC last night. Spoiler alert for those of you who have yet to see it, so read no further if you plan on watching it later. Daryl and Negan need to be in every scene from here on out. That tandem was so good. It's still bizarre seeing Negan as a good guy, especially knowing that he crushed the skulls of two of our favorite characters in the show. Still, the duo's acting is phenomenal. I love the Whisperer dude who said "screw this, I'm outta here", and ran away from Beta and the dude who got his face ripped off. That scene of the walkers drinking martinis in the bar, as Eugene went by, was like a recreation of The Haunted Mansion ride, at Disney. The worst news is that we won't get to see the season finale until later in the year. Thanks coronavirus. For all intents and purposes, next week is the season finale for us so let's enjoy it for now!