November 27. 2023
The Rams dismantled Arizona yesterday afternoon 37-14, and Matt Stafford threw 4 TD passes. That was pretty much how I envisioned the Rams winning most of their games this season, but ironically, it's been their defense that has gotten them most of their wins. Yesterday though, it's fair to say that it was both the balance of offense and defense that got them the win. It was nice to see Kyren Williams back in the lineup and looking very effective again. Darrell Henderson must be looking for a Sean McVay voodoo doll after this. The Rams have tossed him to the side over and over again. The Rams are still very much in this playoff chase with 6 games left. They'll have to win the games you expect them to in Washington, New Orleans, and New York. However, they'll also have to come up with one win against somebody unexpected that is San Francisco, Cleveland, or Baltimore.
As for the Chargers, they were really held in check by the Ravens last night at SOFI. I can't say I'm surprised because the Ravens are a Super Bowl Championship level team. However, in typical Charger fashion, they made some head scratching decisions. How many times are they going to throw screen passes to 31 year old Keenan Allen, which resulted in nothing?
Quentin Johnston is allergic to catching footballs. I think it's safe to say the Bolts aren't as bad as everyone thinks. They are actually much worse! Of course we've talked about it ad nauseum, but it's coaching. Justin Herbert is quickly becoming Matt Stafford in Detroit with Brandon Staley coaching him. The Chargers feel closer to getting a top 5 draft pick than a playoff spot this season.
Nothing could be more UCLA Football than losing to Cal after beating USC. This is a perfect reminder what you get with Chip Kelly. One step forward and one step backward. This man is 34-34. The team is practically burning money for a has-been coach that is giving them average football. The transfer portal opens up on December 4th. There's a lot of questions about Dante Moore, not to mention, who else might be available to help UCLA improve. However, I'm wondering if we can somehow put Chip Kelly and his bloated salary in the transfer portal and get another coach!
In the NBA, things are looking up for the Lakers. They've won 7 of their last 9 games, and they are getting healthier. They've been doing this without Jared Vanderbilt, Rui Hachimura, and recently Cam Reddish, who have all turned out to be excellent defenders. Yes, even Cam Reddish, who I suggested should be playing in China not long ago, but then he got his act together and start balling before getting hurt. Even once they get those 3 players back, there's still a higher ceiling they can get to. Anthony Davis is playing well, but he can still become closer to the Anthony Davis we saw in the bubble, or even at the beginning of last year. Austin Reaves is also getting better, and has yet to reach his ceiling. Right now, I don't care about the trade rumors. I'm convinced this team needs to work with what they have, because they have what they need.
As for the Clippers, they are trying to figure things out with James Harden in the mix. They did manage to blow out the Mavericks on Saturday, but they have to be a little concerned with that fact that almost half of their wins have come against the Spurs. Since the Harden trade, it seems like Paul George has been the least impacted, and been very consistent with his play. On the other hand though, Kawhi has been very hot and cold, and Russell Westbrook has struggled since going to the bench. Something else to watch out for is if Westbrook suddenly doesn't become as vocal of a leader in a reduced role, since Harden, Kawhi, and PG, aren't exactly great vocal leaders. Harden still doesn't look super comfortable either, shooting just 34% from three. On the bright side, the strip club industry is thriving with the Beard in town!
Everybody is trying to tell you that the worst kept secret in baseball is Shohei Ohtani going to the Dodgers. Although it's a possibility, I am by no means confident that it's going to happen. Mostly because the Dodgers typically are risk averse when it comes to giving out long-term deals. Even with money to spend, that's not really how they operate, with rare exception. More than anything though, I'd like to see the Boys in Blue aggressively go after pitching this off-season. Not only can they sign a starter like Yoshinobu Yammamoto, but they can also trade for an elite one like Corbin Burnes or Tyler Glasnow. It's probably time to take their farm system depth, and turn it into some reliable major league production.
Meanwhile, the Angels are trying to figure out how to improve their team, but the reality of it is, there isn't much they can do. The Halos have $73 million committed next season to Mike Trout and Anthony Rendon. Both of them at this point are nothing more than part-time players, and Rendon is much less than that now. Once again, the Angels lack pitching, and pitching costs money and prospects. The Halos have none of that. Their prospects couldn't even get them James Harden in a trade. This has become such a roster disaster, you have to ask yourself if re-signing Shohei Ohtani is a sound baseball move for them, considering they would be devoting their payroll to three players with very little resources remaining to improve their team. Of course Arte Moreno only cares about the business and marketability of Ohtani, and not about winning. The three of them would have to be in the lineup nearly every game to give the team a fighting chance. Yet the best Perry Minasian could offer was he expects them to be in the lineup "more often than not". Very reassuring!
On one hand, I'm impressed that UCLA Basketball appears to be much better than everyone thought. All these Euros are making UCLA look like they might be a top 10 team, and team with the potential to win the PAC-12. With that being said, the close losses against Marquette and Gonzaga are a reminder that in big games, they seem to fall short. They are always right there, with a play or two away from conquering the elite. Yet, the execution in these games just isn't there. The kids are talented, but they are different in all these runs. The common thread? It's Mick Cronin. He's a great coach, his team defends well, but there's a few things he can improve on in these games. He has to trust his depth, and he has to be a bit more creative with some of the offensive play calling. These are the differences in these games that can get the Bruins over the hump.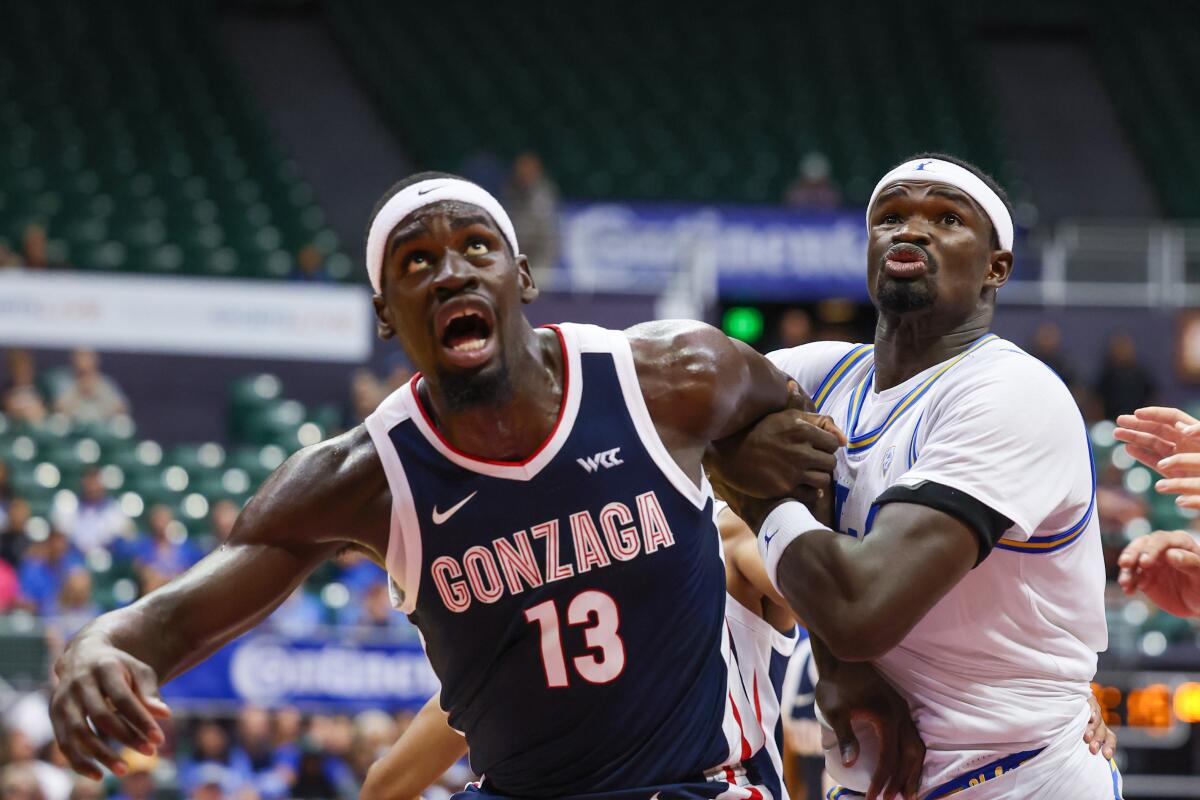 Finally, on the ice, I'm sure many of you are going to be calling me out for not issuing an apology letter to the LA Kings. I admit, they are playing great hockey, and off to one of their best starts in franchise history. Yes, I'm especially impressed that they have a top 5 defense and a top 2 penalty killing unit, while also having a top 2 offense. With that being said, it's November. The Kings had a great regular season last year, only to get punked in the playoffs for the 2nd year in a row by the Oilers. If the Kings can keep this up in the spring, they will likely be real cup contenders, then they will get my apology letter. Otherwise, it will be same old Kings.