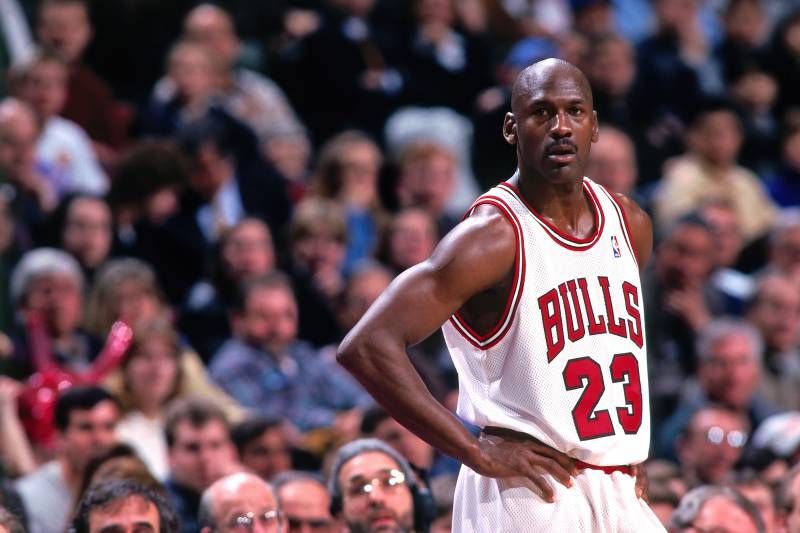 May 11, 2020
Episodes 7 and 8 of The Last Dance went down last night on ESPN, and man was it good. Imagine someone telling Michael Jordan that the coronavirus said it was better than him. The coronavirus would be screwed. The sign that read "Legalize Kemp" might be the best thing on the show. "I'm back" is the greatest press release of all-time. MJ really can't let anybody have a moment even 20+ years later. Gary Payton can't have a couple of good games? BJ Armstrong can't have one? A random dude from the Bullets can't have a night? Jordan is still petty to this day! Funny thing about MJ getting mad at George Karl for not talking to him in the restaurant is that if Karl had talked to him in the restaurant he would have been mad about that too. I wish someone could have filmed MJ watching all 10 of these episodes because you can make a 10-part documentary out of that. This documentary has very few misses, but not having Jordan talking about crying on the floor after winning his 4th title because of his fathers's death is one of them. I can't believe Steve Kerr actually thanks MJ for punching him in the face, as if he cured the coronavirus. I get the feeling that when the NBA resumes, Lebron is going to start calling his teammates hoes and punching Kyle Kuzma in the face. This is powerful stuff though and you don't have to agree with it, but you have to respect it.
This may sound outrageous, but the Rams need to take their new found cap space and sign Cam Newton. He's a great insurance policy for Jared Goff, and so what if he plays well enough to win the job? It's only going to give the Rams a better chance to win in their brand new stadium. Cam is going to have to accept a backup role and try to compete. He's a nice lottery ticket for the Rams if he hits. Plus if nothing else, he's going to provide the fashion bloggers in LA with some good content to write about after each and every Rams post game press conference.
The NFL schedule is out. According to a poll, after seeing their 2020 schedule, 99% of Cowboys fans believe they'll go "at least" 19-0 this year. Meanwhile the Lions schedule leaked early and it revealed 2 moral victories, an accidental win in Week 8, and a win that ruins their draft position in Week 17. The schedule didn't do the Rams any favors though. The beginning is brutal with two east coast games, and two more later on. Then they'll have to deal with most of the brutal divisional games later on as well. It's like the NFL decided to tell the Rams to go to hell because ultra left wing Gavin Newsome is the Governor of our state.
I had no idea that Pau Gasol still considered himself an active NBA player. In fact, Pau actually said recently that if the opportunity presented itself, he would like to finish his career with the Lakers. I know we often like to romanticize about the Lakers past. For years we wanted Phil Jackson to come back to the Lakers after he was done. We've always wanted Jerry West to come back for about 20 years. None of that was really a good idea. This is a little different. If there is an open roster spot next season, nothing would be better than having Pau in a mentoring role. It would be a great story to have his career come full circle. Paul is such a good guy how could you not want that. In fact, he's such a nice guy that a few seasons ago he turned down a $40 million offer from the Lakers, which was way more than anybody else had put on the table.
Day 60 without basketball. I needed to watch Star Wars over the weekend to remind myself what a PG-13 choke looks like in the spring. I do love though how the NBA is talking about not having any fans in the arena potentially for over a year. Meanwhile, the NFL is saying business as usual, making their schedule like nothing is happening. Ultimately, it's going to be interesting when Governors Newsome and Cuomo draw their lines in the sand and say "no gatherings in the thousands indefinitely," while every other conservative state Governor allow it. It's those two Governors who really could decided whether or not were are going to see sports anytime soon.