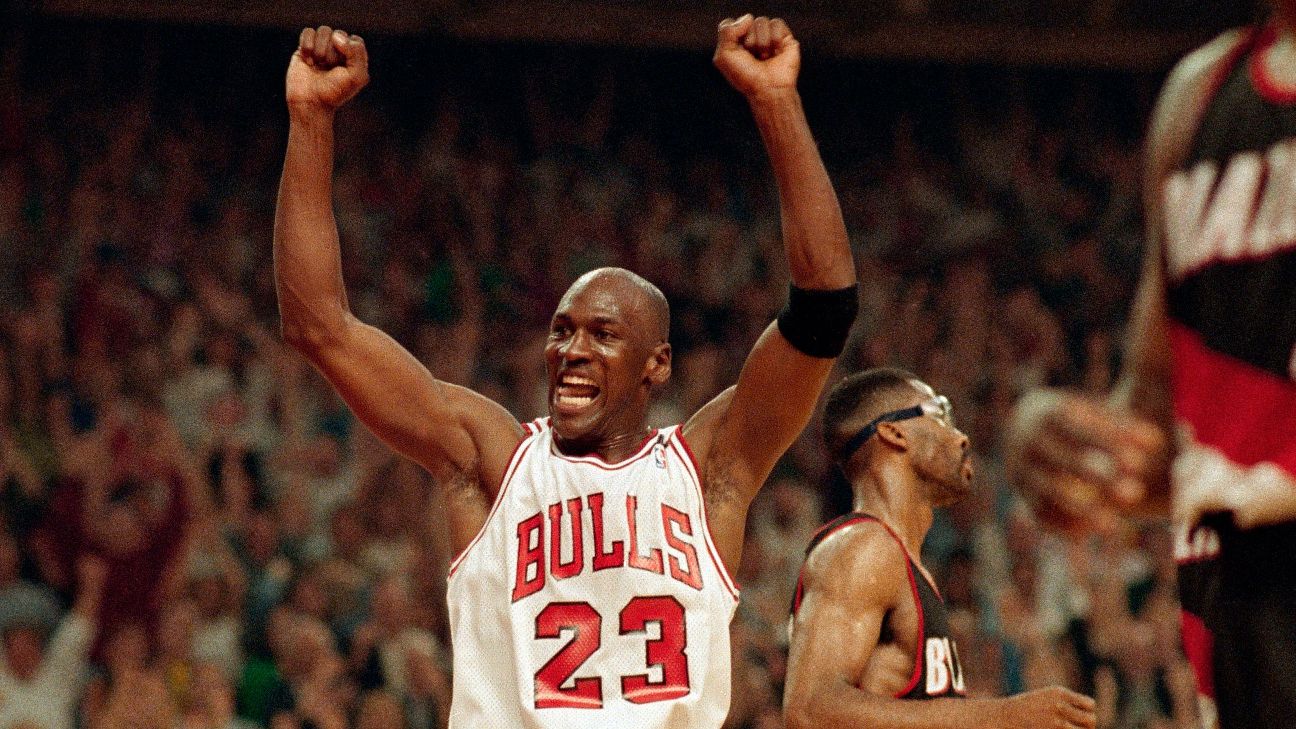 May 4, 2020
Two more brilliant episodes of The Last Dance went down last night. Jordan was a real life Truman Show. MJ definitely doesn't live by the G code: "They was drinking and doing drugs. Not me." "That was Horace."
I love the security dude hitting MJ with the MJ shoulder shrug after beating him at quarters. The security guards perm was also the MVP of the episode. MJ and the Bulls freaked out about the book written about them in 1991. Meanwhile today, teams have blogs, articles, and Twitter trolls coming after them after every game. Miller Lite had the best ad ever, and they didn't even know it. I'm glad the documentary addressed his gambling, which I never thought was a big deal. I love how Kobe started as just "the little Laker boy", but ended up commanding respect from everyone, including MJ himself. You can't get more 90's than MJ meeting Jerry Seinfeld. That was awesome. Of course it was Phil that kicked him out of the locker room. Those Dream Team practices were epic, and I couldn't get enough of the trash talking between everybody.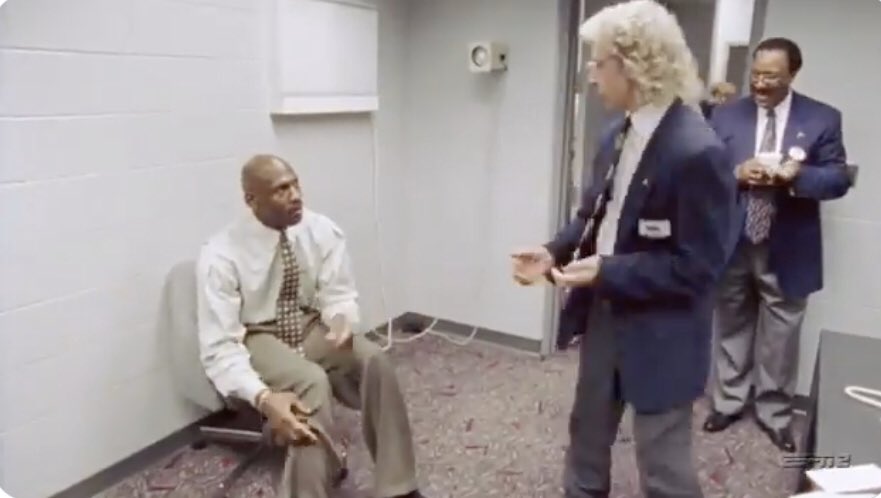 Don't get mad at the Lakers for applying for a small business loan. If anything, you should give them credit for returning the loan. It isn't their fault they knew the government was going to run out of money, or not regulate who was going to receive the money. I can't even blame the banks for prioritizing the loans that would make them money. The whole process just needed better regulation from the government. There's plenty of public companies that took the loan when they could have raised the money through bonds or stock offerings. The same people that run the USC Athletic program must be running the loan program too.
We haven't heard much from the Clippers during this lockdown. That's probably because nobody really cares about them. However, everybody wants to talk about how small the Laker Championship window is, and how harmful it would be to lose the season for them. Keep in mind though, the Clipper championship contention window isn't as big as you think. Montrezl Harrell is going to be a free agent this off-season, and he doesn't exactly look like he's been having a blast playing with this team. Kawhi Leonard and Paul George are only under contract for one more guaranteed season, then they have player options after that. A season that gets cancelled is ultimately one that hurts the Clippers just as much as it hurts the Lakers.
The NHL is throwing around ideas as well for how they might be able to come back. They've even considered just having a 24-team playoff. However, why not just have a 31-team playoff at that point? What's the point of the regular season? If they did have that playoff with every team, I wouldn't even be surprised if the Kings won the Cup. Would you? I mean they were the 8th seed in 2012 when they won the Cup. Plus the NHL is the one sport where any team can knock off the top seed easily. However, something tells me Kings fans would prefer to have the a top 5 pick then a shot in a made up playoff tournament.
Finally, a very tough week for UCLA. The Bruins lost their top recruit for next year, Daishen Nix, to the NBA G-League. This isn't just a black eye for UCLA, but one for all of College Basketball. Unless the NCAA stops drinking its own Kool-Aid thinking their archaic model still works, they are going to continue to lose elite talent to the NBA G-League. A league where the platform is insignificant, and the coaching is not as good. This is all over money. Allowing players to make money off their likeness might help, but that came too late in this case. The NCAA needs to find a way to get creative to keep this kind of talent in college for a year or two to keep them relevant. As for the Bruins, the only thing worse could be knowing that Dan Guerrero is staying at UCLA longer. Jalen Hill however, is coming back. Hill put his name in the draft and it felt like 5 minutes later he decided to come back to school. It seems he just wanted to get feedback on what to work on from the combine. I could have given him that answer though: EVERYTHING!