August 22, 2022
Last week Lebron James extended his contract with the Lakers for two years and $97 million. For those of you thinking this isn't the right move you may have forgotten: Lebron can still be the best player on any given night. When healthy, he gives the Lakers a good chance against anybody, and that even goes for Anthony Davis. It also speaks volumes that this is the most amount of contracts that Lebron has signed with any team in his career, including the Cavs. So for those of you questioning Lebron's loyalty to the Lakers, it's there. This is also more than just about being comfortable in LA, it's also the fact that he still believes he can take the Lakers on a deep playoff run. The Nets are now reportedly telling teams that Kyrie isn't going to be traded, but that's ok. As I said before, the Lakers don't need Kyrie Irving. They need reliable role players, and they can still get that in a Russell Westbrook trade. It may take a draft pick or two, but there are deals that are still out there that can help the Lakers content in the West. More than anything though, health is going to be the key.
To baseball where the Dodgers are still dominating baseball, but they got some bad news last week about Walker Buehler. The ace of their staff is going to miss the rest of the season with an elbow injury. That's disappointing news, but the Dodgers actually have enough pitching to get them through October. Julio Urias, Tony Gonsolin, Dustin May, Tyler Anderson, and Clayton Kershaw if healthy, are all more than capable of winning a playoff game. October is going to come down to whether or not the Dodger lineup can hit against elite pitching, and they did so yesterday against Sandy Alcantara, one of the best pitchers in the NL this year. There's also the closer issue, and at this point, I wouldn't trust Craig Kimbrel to close a hot dog stand, let alone a baseball game. Evan Phillips is easily the Dodgers best reliever, and one of the best in the game. He's so good, that his role in the postseason should just be to get the three most high leverage outs of any game, whether that's in the 9th, or even before that. Getting Blake Treinen and Brusdar Graterol back will also help give the Dodgers more options than Kimbrel, and further reduce his role when he blows it again.
As for the Angels, they had another rough weekend. This time it was against the lowly Tigers. At least Mike Trout returned to the lineup. However, Joe Maddon decided to start talking to the Tampa Bay Tribune, and basically confirmed everything we thought about today's baseball Manager. The Manager is nothing more than a figurehead that is taking game plan instructions from the front office. A Manager like Maddon, that gets to implement a game plan as he sees the game unfold, has become obsolete. He also further confirmed what we all knew: the Angels as an organization lack infrastructure. They lack scouting and player development largely, and that's going to impact their ability to compete in the long run.
As you know by now, UCLA and USC are planning on making a move to the Big 10 in 2024. However, the rumor that the UC Regents could block this move is ridiculous. What is this some communist dictatorship? If you want to stop UCLA from leaving the Pac – 12 then maybe the Regents should have cared more about who was running their Athletic Conference into the ground for the last decade. This would be like Gavin Newsom telling people they can't leave California, even though they want to move because taxes are just too high. It's becoming more and more embarrassing to be a Californian everyday.
If you haven't seen the Netflix documentary "The Girlfriend That Didn't Exist" on Manti Te'o, you need to watch it. More than anything, everyone owes this kid an apology. He was duped in an era where nobody actually knew what "catfishing" was. In fact, online dating was really just taking off back then. For us to question his honesty, integrity, and sexuality was just wrong looking back on it. He was just a teenager, who frankly, handled everything as well as can be expected at that point in life. Considering the fact that the average NFL career is only 3 years, it's pretty remarkable that he hung in the league for 7 years with all this nonsense hanging over his head. It actually makes me think he could have been really good had he not been dealing with the fallout of that for so long.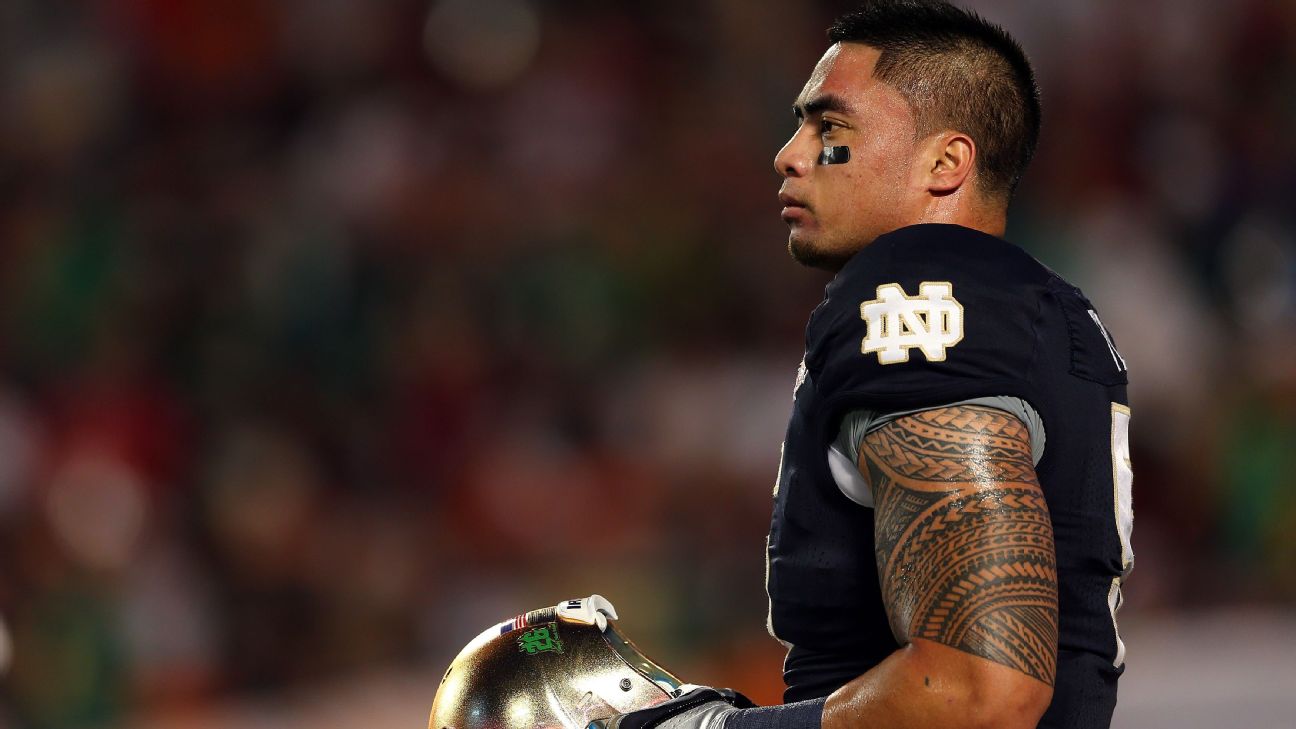 Everybody is wondering what's up with Tom Brady's absence from training camp. The rumors are that it's his marriage and that he and Gisele Bündchen are having tension. I don't know if that's why he's actually missing camp, but if there is tension it's obvious why. Gisele has been trying to get her husband to quit football for half a decade, if not longer. Her husband has boat loads of money, is widely considered the greatest Quarterback of All-Time, yet he still wants to continue playing. Of course she's pissed. She wants him to stay home, take out the trash, do the dishes, mow the lawn, and take care of the kids. She's right though. I mean what more does the guy have to accomplish? I can't blame him though for not wanting to do chores in that household. I mean mowing the lawn in the Brady household would suck because it's probably the length of a football field, and taking out the trash would be brutal because the cans must be rolled down a driveway that is the length of three football fields.
The season finale of Better Call Saul went down last week and I have to say, it was a satisfying ending. Spoiler alert for those of you who have yet to see it, so read no further if you plan on watching it later. I never really thought it would come, but Saul had his redeeming moments. He had the Feds down from 86 years to 7 years, but then confessed to everything he had done wrong, and took his 86 years in prison. At the end of the day, Kim, and every single person watching, had way more respect for him with how things turned out. It was not the ending I expected when the entire series started, but was quite satisfying. It turns out that Breaking Bad is the greatest character transformation in television history, but this one is pretty good too, considering that Jimmy had multiple character transformations over the course of the series. That was impressive.