June 13, 2022
Darvin Ham was formally introduced as the Lakers head coach last week. Of course everyone wants to convince themselves that because Russell Westbrook attended the press conference, he is going to be with the Lakers at the start of next season. I don't buy it. Westbrook attended the press conference because he is being a good leader and a good teammate. By all accounts, he's always behaved that way. However, that doesn't change the fact that he's a terrible fit on this team, and the Lakers will at least try to trade him. Rob Pelinka isn't stupid, although I'm sure some of you want to believe that after his previous off-season. The more Pelinka makes it look like the team isn't desperate, the better chance he has of trading him. Also, it would be foolish to think that with Lebron James and Anthony Davis on their team, the Lakers aren't going to do everything in their power to optimize their window to win now. It would make no sense otherwise. That means doing everything to trade Westbrook. Then there's the ridiculous criticism of Anthony Davis, who was caught in a video on his driveway saying he had not touched a basketball since the season ended. In typical Twitter fashion, everyone jumped down his throat, accusing him of being lazy. In reality, this is part of AD's off-season regiment. Rest for four weeks, lift weights for six weeks, and then do basketball activities for the next six weeks. For a guy that gets hurt all the time, that program actually makes too much sense for some of the keyboard nerds to understand.
As for the NBA Finals, this series could easily go 7 games, and I hate to tell this to Laker fans, there's a decent chance the Celtics win it. To be honest, the only reason I like the Warriors at this point is because they have the home court advantage for at least the time being. Steph looked like he was playing hoops in the park when he took Marcus Smart to school in the last few moments of game 4. I don't have an issue with Draymond Green podcasting at the end of game 3 in his hotel room. It sure beats those dudes that go out and party after the game. Would you prefer he swipe right on a few girls on Tinder and get them up to his room? I have no issue with this kind of stuff off the court he's doing, but I do take issue with him playing like garbage or his antics that get him technical fouls that just put his team in difficult situations.
This had to be the worst weekend of the season for the Dodgers. They got swept by those hated San Francisco Giants. Those Giant fans are probably laughing all the way to that snobby organic super market they shop at this morning. Just an extremely frustrating series that saw the Dodgers leave man after man in scoring position. To make matters worse, they lost their ace, Walker Buehler for the next 6-8 weeks due to elbow issues. That always makes you nervous his season could be in jeopardy. Their lead in the NL West is also down to a half game over the Padres as well. I like how it took a Buehler injury for everyone to stop saying the Dodgers need to trade for some overpriced slugger that strikes out a lot, and instead they need pitching. I've been saying they need pitching forever. Tyler Anderson and Tony Gonsolin look nice right now, but come October they will look more like Laverge and Shirley rather than Johnson and Schilling. I'm just not sure where it's going to come from, since at the moment there is no Max Scherzer type starter on the trade block right now.
Then there's the Angels, who actually found the win column over the weekend. That of course wasn't before getting Joe Maddon fired, and losing a franchise record, 14 straight games. Let me start by saying this, guys like Joe Maddon are like outdated versions of the IPhone at this point in baseball. Whether you like it or not, managers are now just people managers that execute game plans and instructions from their front office superiors. You have to be completely bought into the idea of analytics to accept being a baseball manager, and not being the decision maker the skipper used to be. That was not Joe Maddon, and he admitted that. I don't think it's necessarily Phil Nevin either, but it's probably somebody that is on nobody's radar right now. As for the team, the losing streak was the perfect storm of a bad bullpen, troubled starting pitching, and no hitting throughout the lineup. However, given the talent the Halos have, they aren't as bad as the streak looked. The problem is, making up that deficit in the standings will be tough, given the teams flaws. Nevertheless, at least you can say the Angels are still in the mix to get a playoff spot? For now.
To the NFL, where the Rams found a way to get it done. They signed Aaron Donald to a massive extension, as well as Cooper Kupp. At this point everyone seems to be under the impression that the Rams are basically printing money, especially with the rumors that they might be coming to a deal with OBJ this week, as well as the surprising rumors they have interest in Saquon Barkley. It's clear that Les Snead knows loop holes in the salary cap like DeShaun Watson knows massage parlors. Repeating as a Super Bowl Champion is pretty difficult to do in this era, but the Rams are at least doing everything they can to try to.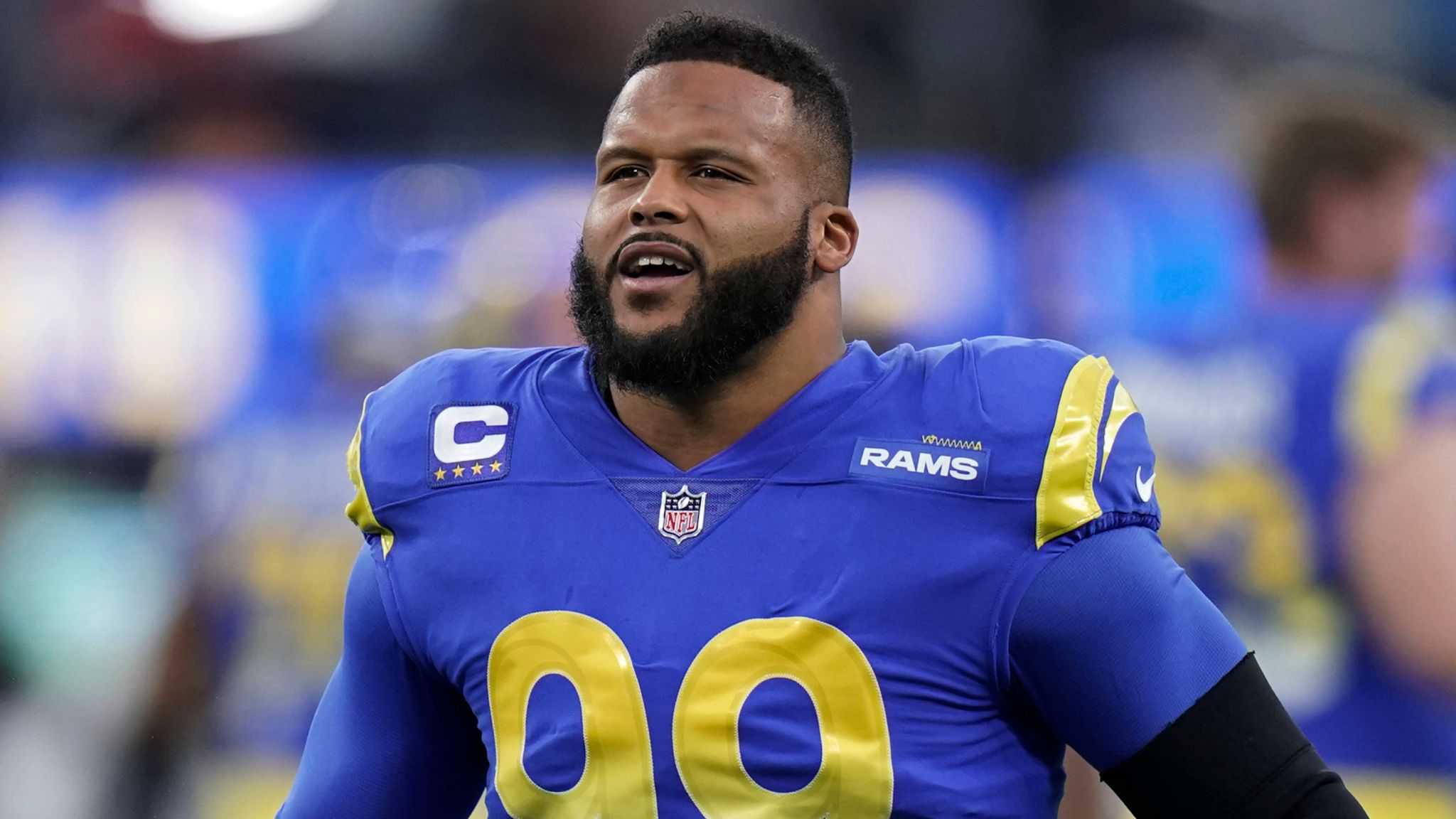 Finally in golf, I can't believe all of these people that are criticizing Phil Mickelson, Rory McIlroy, and others for leaving the PGA Tour for the LIV Tour in Saudi Arabia. Sorry but if any media member got offered a boat load more money to go work elsewhere, even in Saudi Arabia, they would do it. Then the PGA decided to suspend these players. This would be like stopping the broadcasting of NBA games with all the money they get from China, or suspending those players. Besides, this move by Dustin Johnson to the LIV Tour is giving us more Twitter bikini pictures from Paulina Gretzky, so not sure why you guys are complaining!