February 1, 2021
That was wild. Matthew Stafford has been traded to the Rams, and Jared Goff is headed to Lions. You gotta feel bad for Goff. One day you're young, rich, and good looking, with a smart coach and cool stadium on a good team in a great city, with the world in the palm of your hands. The next, you're off to Detroit. Life comes as you fast. At least he has enough money to buy the state of Michigan. This is a great move for the Rams. They get an upgrade at quarterback with Stafford, a more team friendly contract, and continue to contend for Super Bowls. As for the audacity of trading two first round picks, I've got news for you: the Rams don't need them right now. They haven't had a 1st round pick in four years, and over that stretch they are 43-21 with 2 division titles, 3 playoff appearances, and one Super Bowl appearance. Most GM's are doing their best to not get fired and keep their jobs as long as possible. They can do that buy acquiring the currency of draft picks, which buys them more time in their jobs. Les Snead doesn't have to do that. He has enough equity to try and win now, and it's been successful for him. Those extra picks help the Lions new front office buy more time for themselves. Ultimately, it's a deal that both sides can benefit from.
To the NBA, where the Lakers wrap up their 7 game road trip tonight in Atlanta. The Lake Show has gone 4-2 so far on the trip, and have had some big wins over the likes of Boston and Milwaukee. However, after that embarrassing loss to the Pistons on Thursday night, they should have been forced to stay at a Motel 6 for the rest of the trip. Nevertheless, it was good to see Anthony Davis put in a strong game on Saturday night. AD has played much of the season the way I play basketball after eating a Chipotle burrito. He's been moving slower, less reactive on defense, and out of rhythm on offense. Not sure if this is because of a lack of training camp and practice time, but I would expect him to get back to the level we saw him at during the NBA Finals if the Lakers want to defend their title.
As for the Clippers, they took down the Knicks yesterday, which was their 10th win in the last 11 games. The Clips have separated themselves from the rest of the pack, and are still title contenders. Ironically though, they are much more top heavy this year than last year. It's been total domination from Kawhi Leonard and Paul George, with less depth than we saw last year. In fact, Lou Williams is almost getting phased out of the rotation completely. It's like Ty Lue has something against Lemon Pepper Chicken Wings. I didn't realize that St. Nick was still delivering gifts this time of year, because Nic Batum is a quite a gift the Clips received, playing well at a minimum salary. Now the Clips can get ready for a big matchup tomorrow night against the Nets and their newly formed super team.
Speaking of hoops, UCLA Basketball grinded out another win on Saturday night in typical Mick Cronin fashion. This time it was over Oregon State. The Bruins are still in 1st place in the PAC-12 and up to #23 in the AP poll, but they've got a big week ahead. They take on Oregon tonight at Pauley Pavilion, and visit USC on Saturday. The Ducks might not even be able to play enough games to be eligible to win the conference. Just being able to keep your team healthy enough to play, let alone continue to win games is a task right now, and Cronin is doing a great job with both. The man is doing so well with both, he should just replace Gavin Newsom and run the state of California while he's at it.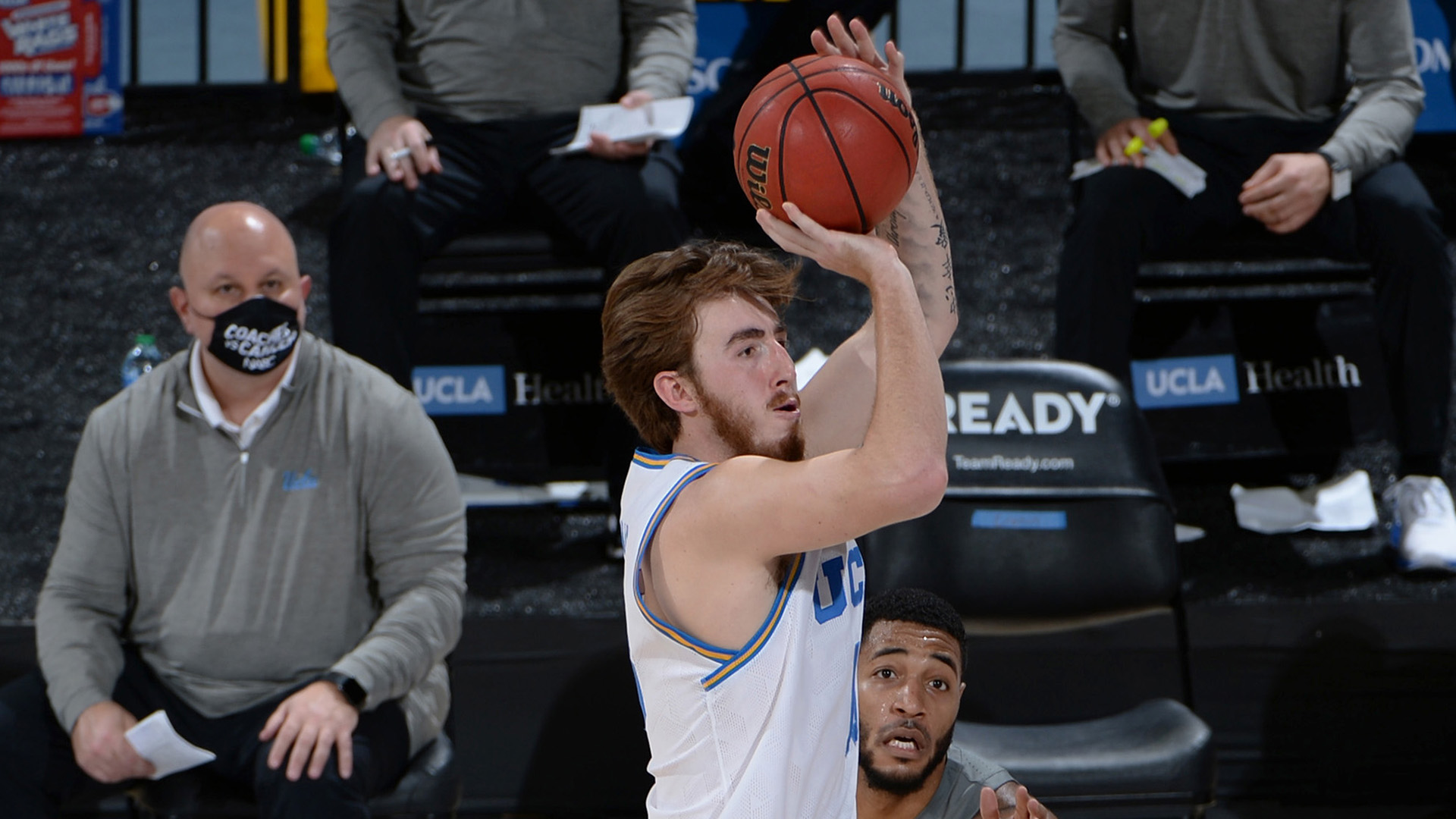 The baseball season is rapidly approaching, and the Dodgers still haven't figured out what their infield is going to look like. Kike Hernandez and Joc Pederson have departed, which isn't surprising, given that they were promised larger roles elsewhere. The real question is whether or not Justin Turner is going to be re-signed. The odds are he will be, since both sides want to make it work. However, I have to laugh at those of you who were upset that Nolan Arenado was traded to the Cardinals instead of the Dodgers. That's like being upset that your side piece got hitched while you are feverishly trying to work things out with your wife. The Dodgers don't need Arenado, and they also don't need Trevor Bauer. Bauer is a loose cannon that's only going to take development time away from some of the Dodgers young stud pitchers. If it's a one-year deal? Ok maybe, but the Dodgers have more pressing needs, mostly in their bullpen.
Then there's the Angels. I'm beginning to wonder if new GM Perry Minasian has seen the Halos play the last couple of seasons. The season is just around the corner, and they still have no reliable pitchers. The Angels should do a sponsorship deal with Robinhood, so that whenever they are losing in a game, the app will step in and force the winning team to stop playing. That's probably the only chance they have with the scrubs they will be sending to the mound every game. I don't believe for one second that the Halos will sign Trevor Bauer either. Even if I look past the previous rocky relationship with Angels pitching coach Mickey Callaway, there's no way Arte Moreno would go into the luxury tax to sign him. While I'm not the biggest fan of Bauer as I mentioned earlier, the reality of it is you can acquire anybody in baseball these days if you are willing to take on money, even if you don't have prospects. The Angels could have acquired a player like Yu Darvish or Blake Snell had they been willing to take on money. It's clear at this point that Arte Moreno does not, not matter how hard he tries to fool us into thinking he will.
Speaking of baseball, every year we have to endure this same discussion: should steroid users be inducted into the Hall of Fame. Some of the writers want to pretend using steroids like Barry Bonds did, is a greater or lesser offense than gambling on baseball, like Pete Rose did. Others try to distinguish between guys who were just bad people like Ty Cobb, who murdered someone, or Omar Vizquel, who is a domestic abuser. Baseball is historically full of cheaters, and that is simply the story of the game in the modern day, and the past. You can't tell the story of baseball without any of these cheaters, and that's what the Hall of Fame is: it tells the story of the game. With that being said, I say you simply let these players in the hall based on what they did in their era, since most of their competition was cheating anyway. It sounds a little cynical, but it's a practical reality.
Finally, the Bachelor is back tonight on ABC, and it was quite an episode last week. The best part of that episode was seeing the sour look on the girls faces when the five new girls walked in. They deserved every bit of it after the way they bullied Sarah. Anna is all teeth. She's a cross between the Predator, Alien, and Mr. Ed. Brittany is Anna's "Antifa". Matt's pocket square game is top notch. Legend has it that Magi is still paddling. How come Victoria looks like she got punched in the face every week we see her? I usually find "bullied" to be the most overused word in the show's history. Not this season though. This season is like a 2021 remake of "Mean Girls". The whole house is nothing but bullies. It's so bad that real sex workers that were trashed during the last episode have more class than these women. The producers missed a great opportunity by not putting Katie and Victoria in the same fighting ring. I would have killed to see Victoria take a beating. Michelle is looking strong right now! Matt James memorized entirely too many Tik Tok dances in quarantine. I look forward to more episodes of Victoria and Anna trashing everyone and then complaining they have no time with Matt.