February 17, 2020
I don't know about you but the Lakers should be very pleased where they are at the All-Star break. For a team that you thought would need time to gel compared to every other team, it's not so bad being in 1st place. Bet you also didn't expect that a guy who looked like a high school math teacher, Alex Caruso, would be helping the Lakers win in crunch time. The only teams the Lakers should be concerned about are the Clippers and Bucks, but they can beat them as currently constructed. As for buyout candidates, the guy the Lakers should consider is Lance Stephenson. He's played with Lebron, he's played for Frank Vogel, he's a solid wing defender, and he's a play maker, Plus every championship team needs at least one crazy guy. Do it Pelinka!
As for the Clippers, Stephen A. Smith said they have "5 dogs". If that's true, Paul George must be a poodle, while Pat Beverly is a mini Chihuahua, Kawhi is the robot dog from Jimmy Neutron, and Montrezl is Chinese Crested because he is ugly as hell. How did Paul George convince Kawhi he's a better #2 than Pascal Siakam? George disappears like Houdini in every big game, and wants no part of the big stage. This may cost the Clippers in the playoffs like they don't even know.
As for All-Star Weekend, it was wonderful seeing a very competitive 4th quarter, and see these guys actually compete. Kobe would have been proud. Chaka Kahn singing the National Anthem made my ears bleed. Might as well have sung "Happy Birthday Mr. President." Jennifer Hudson's tribute to Kobe was phoenomenal, and Common was sensational introducing all the All-Stars. Aaron Gordon is the Rodney Dangerfield of the NBA Slam Dunk Contest: "No Respect!" Aaron Gordon basically flew over the Pacific Ocean, smacked the Statue of Liberty on the butt, took a self in mid-air with the ball, then landed in the United Center and dunks it, but the judges were like…..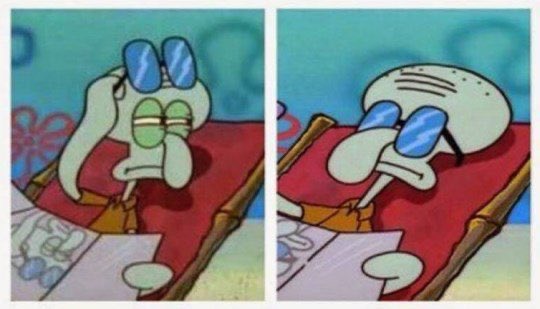 To baseball where the Astros are now saying that they had nothing to do with the sign stealing allegations, the equipment wasn't their's. They were just holding it for a friend and testing it through the year to make sure it still worked. Sure. That's basically what Carlos Correa said when he angrily responded to Cody Bellinger's comments ripping their players. Correa can rationalize what they were doing to make it palatable in his own mind that the Astros won the 2017 World Series "fair and square", but you don't get to pick and choose when stealing signs was right and when it was wrong. Also, Commissioner Rob Manfred is unfit to run a hot dog stand, let alone Major League Baseball. The fact he won't strip the Astros of their title simply means he has no principles and integrity.
I need to issue an apology to Mick Cronin and the UCLA Basketball team. I was wondering about Cronin and if he was really Steve Lavin. Cronin knows infinitely more basketball than Lavin. However, he's really more like Ben Howland. He's all about defense and the grind mentality. The Bruins are embracing this and after sweeping the Washington schools, they may be building some momentum toward being a bubble team.
I think the Rams would be foolish to trade Todd Gurley. The Rams real problems are their offensive line. I don't know what Gurley did to Sean McVay, but he must have hit on his hot new Euro fiance to piss him off and not give him a consistent work load. Gurley can still play if you get the right guys to open holes for him.
Do you really think the Chargers are going to pick up Tom Brady or Cam Newton? The fact Coach Anthony Lynn said that Tyrod Taylor has a chance to be the starting QB should tell you everything you need to know. They have no intention of paying big money for anybody because that's what they've done historically. They also are clueless about the importance of big names and selling tickets when moving into a new stadium.
Arte Moreno is a fool. The man could have had a very useful left fielder in Joc Pederson and an even more useful starter in Ross Stripling had he just been a little more patient. I thought Arte stopped interfering with transactions after the Josh Hamilton debacle a few years ago. Apparently he got tired of not screwing things up himself anymore, so he's back at it.
Finally, The Bachelor went down on ABC last week, and it's back tonight with home town dates. Victoria F finds a way to complain every time she gets a rose from Peter. Peter was really dodging questions about his religion like Trump dodges questions at an impeachment hearing during his date with Madison. Do you realize the most mature contestant of the final four just spilled champagne all of her face? Can the producers just send Peter home already? I can already tell this season is going to end and we're going to tell ourselves "why do I watch this show again?"