November 18, 2019
The Lakers are 11-2, and they have the best record in the NBA. They also have an identity: defense, owning the paint, and passing. After 6 years of getting laughed at by the league, things are looking up. Speaking of looking up, I think it's fair to say that Kobe's daughter is taller than Kevin Hart. Then again Snoopy is also taller than Kevin Hart, so that's not saying much. It was nice to see Kobe and Lebron sharing a moment last night, as well as Kobe and Dwight Howard. In just one month, Dwight has managed to buy into his role beautifully, negotiate a peace treaty between KCP and his haters, and give Kobe some love publicly. I definitely didn't see this one coming.
Meanwhile, the Clippers are winning across the hallway as well. Does Kawhi have another job? I mean I know millennials usually have a side hustle, and Kawhi is a part-time NBA player at this point, so it would only make sense. I'm thinking the Clipper season ticket holders should be entitled to "load manage" his or her games and inform the team that 10-20 games during the season won't be paid for so that their finances will be strong come playoff time to handle those jacked up ticket prices. By the way, the Clippers are 8-5 and everybody things everything is chill. If the Lakers were 8-5 people would be calling for Vogel's job, and be saying Lebron is washed.
That Rams-Bears game was sloppier than happy hour with Lindsay Lohan, but thank god Mitch Trubisky stinks. On one hand, the defense is playing great and it was nice to see Todd Gurley get 25 carries. On the other hand though, Jared Goff isn't exactly inspiring confidence in anyone right now. Given Goff's footwork in the pocket the last few weeks, he's either auditioning for the "Happy Feet Live" production, or to be a part of the next 'Dancing With The Stars" cast. Either way, it looks like his schedule will be open as of January 4th. Then again, I'm beginning to think the reason why they'll never win a Super Bowl is because they were once the Cleveland Rams.
Elsewhere around Week 11 in the NFL, Myles Garrett and Happy Gilmore are the first ever athletes to take off their equipment and use it as a weapon. Too bad the Steelers got the worst punishment of anyone when Mason Rudolph wasn't suspended by the league. Things have gotten so bad for the Redskins that the fans were chanting "sell the team". Nelson Agholor couldn't catch a rash at a poison ivy convention. Lamar Jackson is a human video game. Don't look now but the Raiders are actually in the playoffs, and suddenly trading away Khalil Mack doesn't look so bad.
USC might go 8-4, end up in the Alamo Bowl, and Clay Helton could still be fired. I realize that everyone wants this man gone, but how fair is everyone being? His team has been decimated by injuries, yet he still hasn't even entirely been eliminated from Rose Bowl contention. Also, since Trojan fans keep saying all they really care about is winning the Pac-12 and making it to the Rose Bowl, and everything else is gravy think about this: Clay Helton has already won a Rose Bowl. If that's all you care about, then Helton is your guy. If not, then you're a bunch of liars. I'm going with liars.
So much for UCLA turning things around. The Bruins got bombed by Utah on Saturday by a score of 49-3. UCLA should never lose to Utah in football, and certainly not in blowout fashion. The Bruins were doing it with smoke and mirrors against a crummy Pac-12 South, but they were finally exposed. Nobody does more with less than this program. In fact, nobody pays more for less than the Bruins, with this ridiculous Chip Kelly contract. It's been a disaster from the start, and will not end anytime soon.
Elsewhere around college football, don't let Baylor blowing a 28-3 lead over Oklahoma distract you from the fact that Texas lost to Iowa State. The Atlanta Falcons can't catch a break. Baylor blows a 28-3 lead, the Falcons were just minding their own business, and the internet ropes them in and makes fun of them for blowing a 28-3 lead in the Super Bowl against New England. Notre Dame should not sell out home games every week if plan on blowing out top 25 teams every time. They should also stop raising ticket prices. Has anyone seen images of the new Longhorn Patio they are building in Texas? It looks like a uterus. I guess that makes sense since you can't spell that without "UT".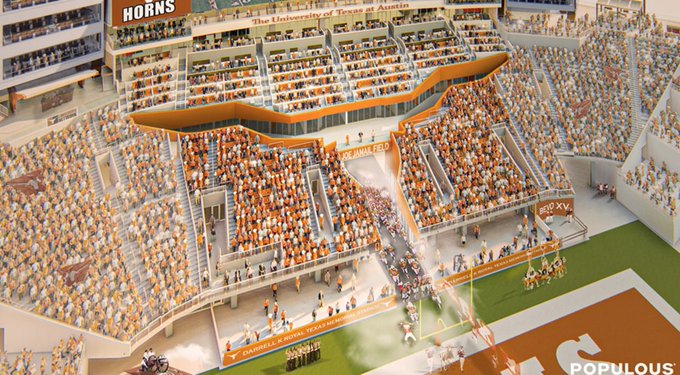 Congratulations to Cody Bellinger & Mike Trout on winning the NL & AL MVP's, respectively. These guys both had amazing seasons, and they rightfully earned the awards. For those of you wanting to poke fun at their lack of playoff success, or playoff involvement, lay off. That kind of criticism is only allowed here on Jock Talk LA. In all seriousness though, this isn't the NBA. A guy can have a great regular season, win the MVP, and it can have nothing to do with the playoffs, or even making it. That's just the nature of the game. Speaking of the playoffs though, this story about the Astros electronically stealing signs to win the 2017 World Series makes sense. I always knew that Andrew Friedman was so cheap that he wouldn't even buy the anti-virus software to prevent this from happening.
Finally, a new episode of The Walking Dead went down on AMC last night. Spoiler alert for those of you who have yet to see it, so read no further if you plan on watching it later. Imagine Michonne coming back to Alexandria: they lose Negan, everybody gets sick, they lose Lydia, and Siddiq gets killed. How the hell are they going to survive without her? How did Lydia not know that Dante was Whisperer? Is Rosita hitting up one of those apocalyptic med spas for some eyebrow waxing? Not sure its possible to look that good given everything going on . If you're a doctor on this show you are definitely destined to die. Carol is at her scariest when she is offering people food. Now she's playing the long game because wait until all the Whisperers see that Lydia is actually alive. Heck she might have even let Negan out to infiltrate the Whisperers. Calm down ladies. Daryl's shirt is going back on in the next episode. Looking forward to the mid-season finale next week!