November 6, 2023
That was just an embarrassing loss by the Rams yesterday against the Packers. I haven't seen anything so humiliating since last week against Dallas. Brett Rypien looks like some guy the Rams pulled out of the stands to play QB. Les Snead couldn't have swapped their 6th and 7th round picks with Arizona for Josh Dobbs? He's a far better option as a back-up. Was a great move by Minnesota in attempt to salvage their season. The Rams needed to give the ball to Darell Henderson and Royce Freeman about 35-40 times yesterday to win, but instead, they got behind and needed Rypien to throw it 30 times. It wasn't just Stafford's injury that hurt, as Tyler Higbee was banged up, linebacker Ernest Jones and right tackle Rob Havenstein were out too. The defense actually held up yesterday, but the Rams aren't going to be able to win if their offense is that inept. No need to overthink this though. It's not coaching, like Samuel L. Jackson tried to point out on Twitter yesterday. It's injuries. It stinks, but that's how it is sometimes and you need to accept it.
I'd just like to point out that when the Chargers wake up this morning, they are going to be looking at the AFC West standings and see the Raiders with more wins than them. That's right folks, the Las Vegas Raiders, who currently don't have a coach or GM. I know what you're thinking folks. Having Brandon Staley as your coach is like basically not having a coach, but that wasn't the expectation coming into this season. Tonight will be a very interesting test for the Bolts against the Jets and their tough defense. Something to watch tonight will be what the Chargers do offensively after halftime. They've scored only one touchdown over their past four second halves. That can't continue if this team is going to go anywhere in 2023.
To College Football, where it finally happened. USC lost to Washington, but Defensive Coordinator Alex Grinch was relieved of his duties. Apparently giving up 571 yards of total offense and extinguishing any remaining hope of a PAC-12 Title was the final straw. By almost every available metric, USC has one of the worst defenses in college football. Through 10 games, the unit has given up 34.5 points per game, on pace for the worst mark in school history by a wide margin. The real issue though is the lost opportunity for the Trojans, as their defense struggled in the last month of last season, giving up 2,000 yards in the last month before losing in the Cotton Bowl to Tulane. The signs were there, but Lincoln Riley didn't make a change. Had he then, this season may have turned out very different. In the big picture though, Riley will need to fix his defense in a big way if he intends to meet the expectations of USC and their fans.
Then there's UCLA, which lost to Arizona in the desert on Saturday night. That's one loss that makes you say "same ol' UCLA". The Bruins made so many mistakes, they missed three opportunities in the red zone, and came up empty on two field goal attempts. These are the types of losses that were not supposed to happen when they hired Chip Kelly. Things were supposed to be different. Not only are they not different, things are worse. After 6 years, Kelly would have to win 16 straight to equal Jim Mora & Bob Toledo's winning % at UCLA (they were both fired after 6 & 7 yrs respectively). He's 5-28 against teams who finish with a winning record & he enjoys a -294 point differential against these teams. Imagine paying all that money for Kelly, only to lose more games! Where is that GIF of The Joker burning money? The idea that UCLA needs consistency joining the Big Ten and therefore can't fire him is nonsense when you consider that the only things they'll ever be under Kelly are consistently out-coached, consistently out recruited, and consistently outplayed.
To the NBA, where the Lakers are not looking sharp at all in the early going. They are 6 games in, and just 3-3. There's no need to panic, as the win against the Clippers was solid, but there are some disturbing patterns. There's no urgency to start games, as they've consistently trailed by double digits at the end of the 1st quarter every game, and their 3rd quarters are poor too. They also show a complete lack of interest and engagement at times, which we saw on Saturday against Orlando. This team isn't old. They are actually fairly young outside of Lebron and AD, but need focus and consistency. They are very capable of getting it, even with all their injuries. I'd also like to see the ball in Austin's hands more to relieve the usage of Lebron, and get him going more. The Lakers next 9 games are against crummy opponents, so they should really be able to reel off 8 or 9 wins, but they need to focus. Injuries are no excuse with their depth. Lebron says the Lakers are like the Steelers, who have been outplayed statistically in all their games but have a winning record. Except the Lakers don't have a winning record. I get where you're going with this Lebron, but this is more reasons why kids need to go to college!
As for the Clippers, they finally pulled the trigger on a James Harden trade last week. This is one extremely risky trade for the Clips, which gives them a very high ceiling, but a lower floor, especially in future seasons. The Clips plan on moving Harden to the 2, and having Russ play the point, with PG, Kawhi, and Zubac in the front court. While that sounds great on paper, this isn't 2016 anymore. Harden is best as a playmaker with the ball in his hands, especially as he's gotten older. Russell Westbrook is not a great shooter, so floor spacing could be a problem for this group. Plus, when I hear Harden talk, he claims that "he is the system", which makes me think he's going to show up in LA and think offensively he will eat first. Only time will tell here if this will work, but we'll get our first look at the new look Clippers tonight in New York. Harden will also be disappointed to learned that since he's a Clipper, he'll get treated as a second class citizen in LA, resulting in getting seated by the bathroom in every restaurant he goes out to.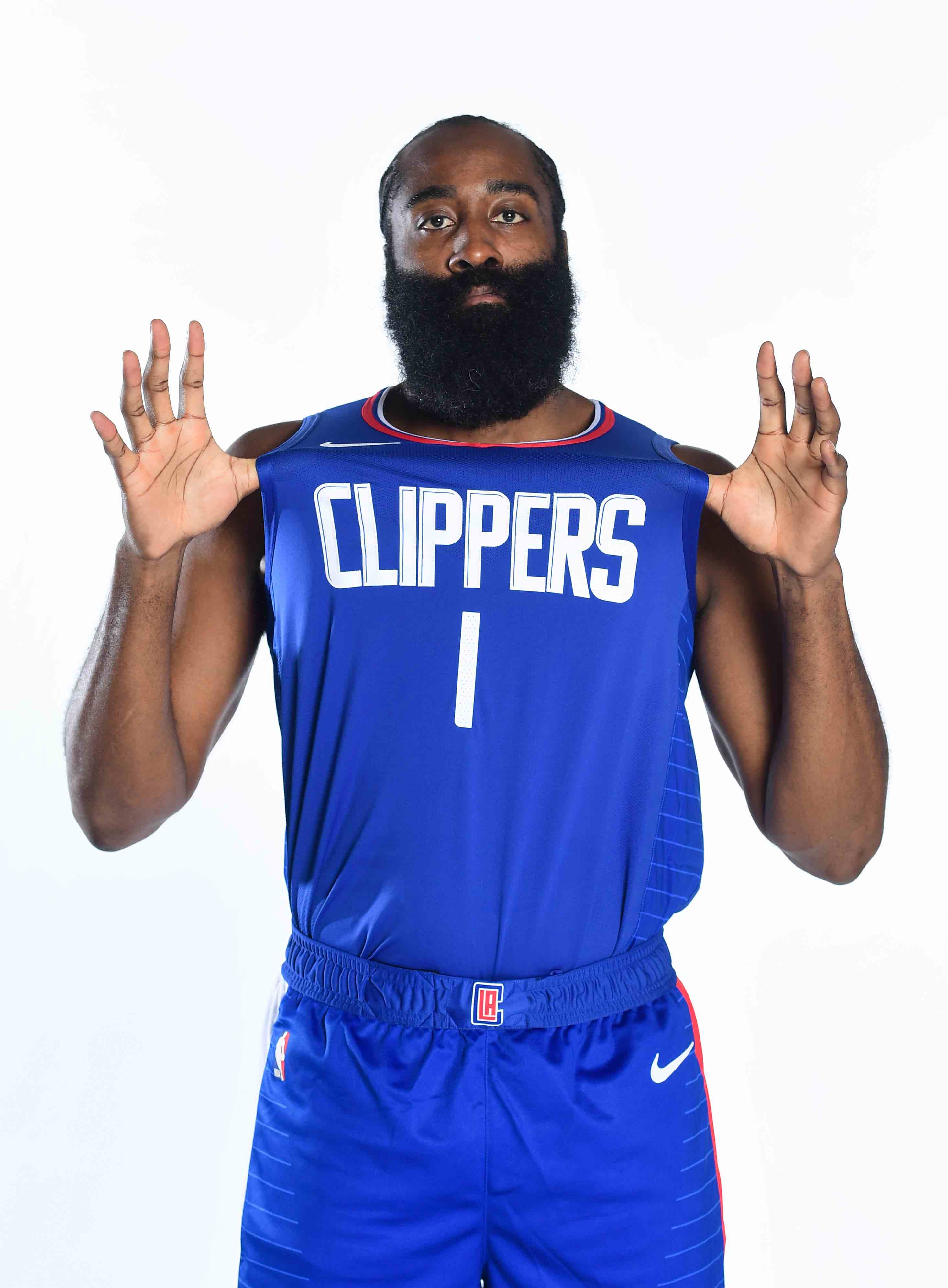 In baseball, the off-season is upon us. Something tells me, Shohei Ohtani is going to be making a free agent decision in the next few weeks, and maybe even before Thanksgiving. Dude has only had 6 years to decide, so I'm pretty sure he knows what he wants at this point. There was also some Clayton Kershaw news last week, when he announced that he will undergo shoulder surgery, and is hopeful to return to play at some point next summer. Now the question remains if he returns, will that return be for the Dodgers? The man has definitely earned the right to do whatever he wants, and if that is to pitch for his hometown Rangers, the defending World Series Champs, then so be it. However, I still feel like reaching 3,000 strikeouts and finishing his career in a Dodger uniform would be much more meaningful for him. For those of you saying, "He stunk in the postseason, I want him off the team," Mookie and Freddie stunk in the postseason for 3 games, and you don't want them off the team. Clayton Kershaw as your #4 starter would actually be pretty nice. I'm sure Andrew Friedman and his computer will make the right decision here.