July 27, 2020
We finally have sports to talk about here on Jock Talk LA since sports are back! The Lakers got a couple of scrimmages under their belt in the Orlando bubble, and they look like they are still just as good as they were before COVID. Lebron says it's like an AAU tournament for adults. Maybe, but if it was a real AAU tournament, Lavar Ball would be in the stands annoying parents and referees. It is really weird seeing announcers do play-by-play of the games in a a remote studio. James Worthy wolfing down an egg sandwich during Saturday's broadcast really makes him a good candidate for the broadcasters wing of the Hall of Fame. One thing about Lebron though: he's this year's MVP. Yes I know that Giannis has been great, but nobody has had the circumstances to deal with that Lebron has. New coach nobody thought was going to succeed; entirely brand new roster, and the most popular player in franchise history tragically died. All that and his team is at the top of the West, a conference that is more competitive top to bottom than the East. Put your analytics away and vote for Lebron.
Then there's the Clippers, who are now dealing with turmoil. Lou Williams excused absence to attend a funeral included a stop at The strip club. Not just any strip club: The Magic City in Atlanta. This is proof of what I've been telling you all along: the Clippers don't like each other. Everybody knows Kawhi has a strip club in his Presidential Suite in Orlando, so obviously he wasn't willing to share with his teammates. I can just see him pleading his case to Adam Silver that the strippers developed herd immunity, or that the transactions were "contactless" since the strippers had credit card swipers in their butt cracks. Now it's going to cost Lou 2 games and some money. Alex Caruso of the Lakers was not willing to leave the bubble for his sister's wedding. Meanwhile, Lou is leaving the bubble to get some ass and some chicken wings at a strip club. This is the team some of you think is going to win an NBA title. Their chemistry still needs to be ironed out, and it's tough to build that with 8 games left, and 4 of their rotation players out of the bubble for whatever "excused absences" they have.
To baseball where the Dodgers split 4 games with the Giants to open the season. Not a very inspiring start but no need to panic yet. I'm not sure what the big deal is about not having fans in the stands though. I wouldn't want to be within 6 feet of a Giants fan under any circumstances anyway. I think the Dodgers will be good, but this idea that the team has no weakness is laughable, and also tells me that whoever says that has not been paying attention for the past 7 postseasons. Since 2013, the Dodgers bullpen has been their downfall in the postseason. It's not Clayton Kershaw, or any problems with the offense. It's the over extending of certain players because they have no trustworthy middle relievers. That's still the case until further notice. Nevertheless, I'm happy to see that they were able to re-sign Mookie Betts to a long-term deal. I've gotta hand it to Andrew Friedman, who I have criticized to the max on Jock Talk LA. He made a bold move, and the fact he actually gave out a long-term deal to somebody proved me wrong. He gets a full week of me not criticizing him.
As for the Angels, it's been rocky first 3 games against the A's. The Halos will try to salvage a split of their first series this afternoon. Shohei Ohtani was about as effective as Dr. Fauci on the mound yesterday. He was very rusty, but the Halos need to hope he can get his game back quickly. They need as much reliable pitching as they can get. They could also really use Anthony Rendon back in their lineup. Rendon has a nagging oblique injury and no word on his status yet. It's almost like the A's just said "screw it" and let their fans in, because the stands were just about as empty as they always are at the Oakland Coliseum.
As I alluded to earlier, Dr. Anthony Fauci threw out the first pitch of the Nationals-Yankees game on Thursday night in DC. I've seen a lot of terrible first pitches, but this was maybe the worst of all-time. Perhaps Fauci had too much hand sanitizer on his hands? If nothing else, you have to give credit to the man for making sure nobody catches anything.
Antonio Brown has announced that he is retiring from the NFL. That's cute. On that note, I'd like to take this opportunity to announce that I am pulling out of the running to date Jennifer Anniston, as well as the opportunity to host Jeopardy. I'm not even entirely convinced he's not still trying to come back. This guy lies so much, even Donald Trump thinks he's not credible. It's really amazing that Mike Tomlin was able to keep his crazy under wraps for so long. If Brown really is done, here's a picture of him hanging up his cleats.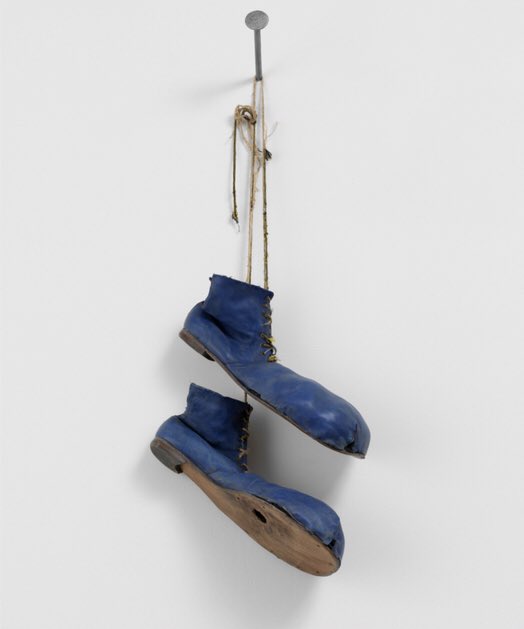 Finally, the Redskins are really changing their name temporarily to "The Washington Football Team." They had all this time to come up with something, and they settled on a placeholder name? How long did that marketing meeting last? I guess when people don't have a racist history to steal from, their lack of creativity really shows itself as a hot mess. However, The Washington "Football Team" could be rather offensive to actual football teams given the teams performance the last 20 years.