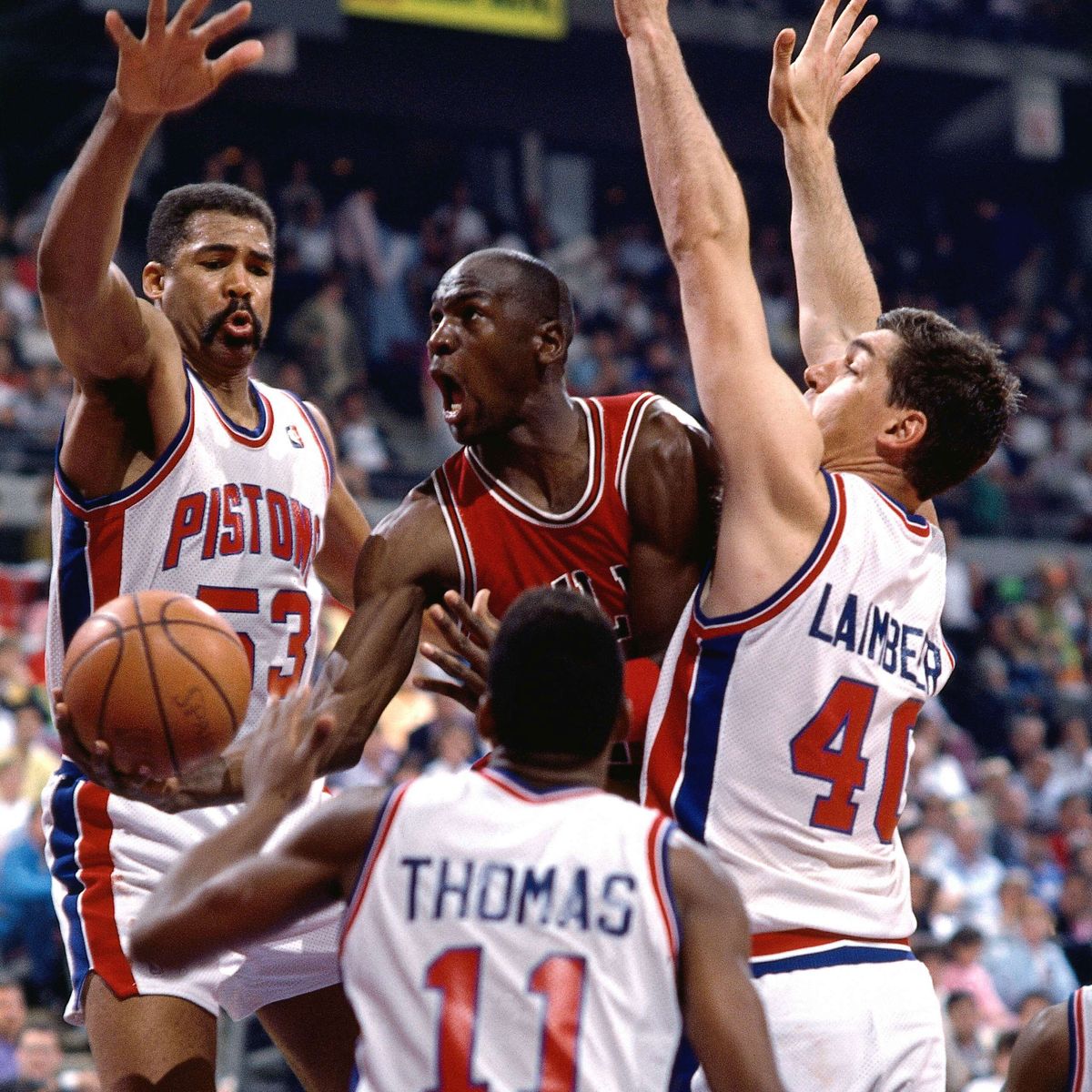 April 27, 2020
Episodes 3 and 4 of The Last Dance went down last night and it was awesome. We learned a ton more about Dennis Rodman, Phil Jackson, and Scottie Pippen. Pippen was so underpaid, the man deserves a stimulus check from the government. Then there's Dennis Rodman, who went on a 48-hour bender in Vegas at age 37. I have no clue how he wasn't incapacitated for two weeks. The fact Rodman was able to convince the team to let him go to Vegas and link up with Carmen Electra makes him deserve a Nobel Peace Prize. Also the fact Michael Jordan walked in on them in bed together is exactly the kind of story we were all waiting for while watching this. That 48-hour bender deserves a documentary in itself. Electra also claimed later on that she had sex with Rodman at the Bulls practice facility. Michael Jordan is a billionaire but he apparently can't afford any Visine. Can't wait until the next episode!
To the NFL where the Rams had a bizarre draft over the weekend. I'm surprised the Rams didn't place a greater priority on their pass rush, the cornerbacks, and their offensive line than the players they selected. I can blame Cox and Spectrum for a lot of things, but even if the internet went down, Les Snead can only blame himself for this one when he looks back. Here's to hoping I'm wrong, but the division is getting a lot better and it doesn't look like the Rams are.
Meanwhile, the Chargers finally got their QB of the future. Justin Herbert was a a solid pick. His ceiling might not be as high as Tua's and although it could have been fun with him, Herbert is much safer. The only downside for the Bolts is they still have no fans. It's so bad the NFL couldn't even find 12 Charger fans to put on the screen when it was time for them to make their picks.
Elsewhere around the draft, it was nice of the Raiders to go back to their roots and take the fastest wide receiver in the draft instead of the best one available. Aaron Rodgers is going to be moodier than a teenage girl next season after the Packers drafted his replacement. Cliff Kingsbury made everyone look broke. Dude must have bought Apple Stock in 2007. Then there's CeeDee Lamb, who's side piece was clearly blowing up his phone during the draft, and he was determined not to let his girl find out!
Finally, what an ending to the Showtime Series Homeland last night! It's very rare that even the best television series have satisfying endings. Homeland actually got it right. Spoiler alert for those of you who have yet to see it, so read no further if you plan on watching it later. These guys should re-write the ending of Game of Thrones while they are at it. Carrie really had me going, thinking that she was going to not only betray Saul, but kill him too. Then again, you can see how the writers really thought this one through, and didn't rush through the ending like Game of Thrones. By the way, the show runners actually trolled those writers as well without naming them in this quote: "We wanted to go out in a successful way. We obviously didn't want to follow in the footsteps of some, you know, to be unnamed shows, that fell down and stumbled at the end." I can't imagine who they might be talking about!