April 13, 2020
Here we are still locked up in our homes for at least another month. We're all starving for entertainment, and basketball in particular, hoping it will come back.. However, if we are lucky enough to get this season back, Lebron probably isn't going to be a happy camper. The King isn't thrilled with the idea of playing without fans, or playing on a neutral site. Can you blame him? The Lakers played 3 quarters of the season, and were on track for home court in the West, which is a critical element in the NBA playoffs. He's probably also upset that he won't be able to get on another Banana Boat this summer with his boys. At this point though, I think we should all be thankful just to get sports back in any form. It sure beats seeing guys like Jamaal Murray make porno's on his social media account.
I tried really hard to watch H-O-R-S-E last night guys, but just couldn't do it after 15 minutes. The connection was horrible, and I've seen better graphics on NBA 2K. I'm not sure why you guys are surprised to see Chris Paul get eliminated in the first round either, since that's been happening for his entire career. Trae Young and Tamika Catchings lost in their driveways. Conley and Billups had fancy courts. You see the trend here?
Meanwhile, Major League Baseball is coming up with their own wild plans to try and get their season going again. The latest idea is supposedly to have all 30 MLB teams play the season in Arizona beginning next month. That simply feels like too many players and too many logistics to keep everyone safe at the moment. Not to mention the fact that it's really going to put a cramp in MLB Players style. I mean we know that professional athletes in general aren't exactly the most faithful in their marriages, so now these MLB players will have to be quarantined from not only their families, but their 2nd and 3rd families in all the other cities they travel to, as well as their side pieces. Not even Andrew Friedman's computer can help them out with that problem.
To the NFL, where the Rams found a way to get out of another big contract, sending Brandin Cooks to Houston for a 2nd round pick. Even though Cooks counts for $20 million against the cap this year, the Rams get out of the last two years of his deal, and still get a 2nd round pick in the process. Of course Bill O'Brien was on the other end of this trade. If 2020 was an NFL GM, it would be O'Brien. Cooks is a good guy, and a useful player, but he's one more concussion away from his career ending, and he's been passed around the NFL like a Kardashian is passed around at an NBA party. He's the Tobias Harris of the NFL. The Rams may not be good next year, but they are on their way to cleaning up their ugly salary cap mess. Hopefully they can fix their offensive line in the draft next week to continue patching their holes. Remember, the NFL should stand for "Not For Long" because you can turn it around quickly.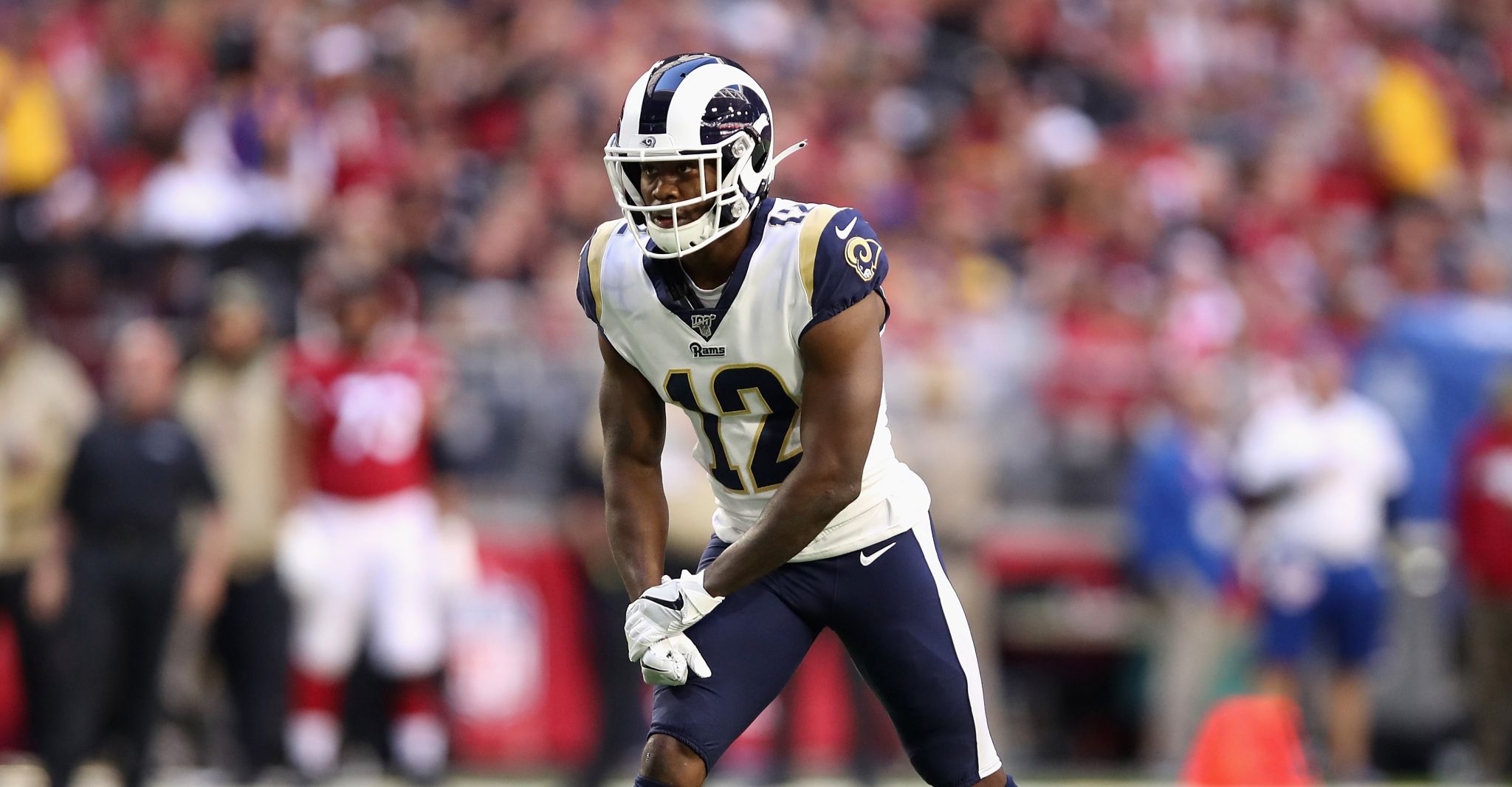 I'm really looking forward to the NFL draft. Not only because we need the entertainment. Mostly because this virtual draft is going to be a disaster for many, and I can't wait to see how these teams blow it. The Cleveland Browns will probably be using dial-up internet. Then imagine old school guys like Giants GM, Dave Gettleman, trying to get his kids to explain Zoom to him. Something messy is bound to happen, and I'm going to be there for it!
Remember a few months ago when everybody was talking about the XFL and how it was going to be different? I never bought into it and sure enough, they are going to fold. But hey, at least the XFL got more games in this year than Antonio Brown did.
I don't know about you guys, but if there's on thing I have learned from this cornavirus pandemic, it's a a reminder that everything is political. I can't even talk about the weather anymore without it being political. If I tell somebody "wow it's really hot today", I'll probably get a response like "Ooooh so you believe in global warming??". I don't care what your political beliefs are or what you think of our President, this situation isn't political.